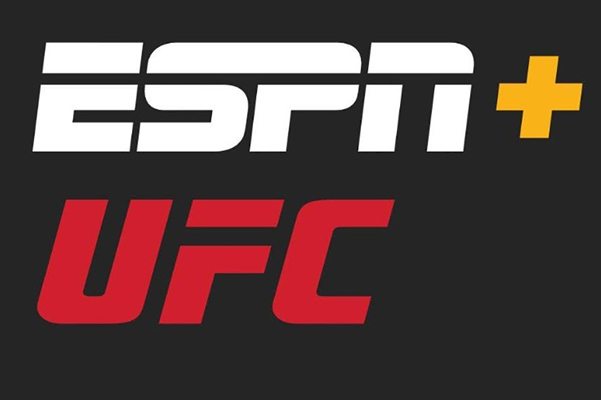 UFC Fight Night 166 takes place tomorrow night in Raleigh, North Carolina and you can check out our predictions for all the fights below.
Main Card
Curtis Blaydes vs. Junior dos Santos
So far Francis Ngannou has proven to be the only heavyweight that's got the better of Blaydes, courtesy of his phenomenal punching power.
That aside, Blaydes competent striking and very good wrestling for the division has proven to be a winning formula that's led to seven wins in the UFC to date, including against the likes of Alistair Overeem, Mark Hunt and Aleksei Oleinik.
If this fight stays on the feet then JDS will like his chances as he's the superior boxer and he moves well and is light on his feet, which will aid his plan to avoid grappling exchanges with Blaydes.
Nevertheless, the former champion generally doesn't like being put on the back foot and that's what Blaydes will be looking to do here as he puts on the pressure to set up takedown opportunities and then utilizes heavy ground and pound blows to secure a third round TKO stoppage.
Curtis Blaydes wins by TKO in Rd3.
—
Michael Chiesa vs. Rafael dos Anjos
At lightweight dos Anjos clearly had the better campaign and fought his way to the title, but he's had mixed fortunates since moving up to welterweight, while Chiesa has looked better than ever in his two wins there so far.
Part of that is just down to their size. At 6ft 1″ tall and with a 75.5″ reach, Chiesa is just much more naturally suited to competing at 170lbs than RDA, who will be giving up 5″ in height and 5.5″ in reach to his opponent on Saturday night.
That perfectly suits Chiesa's emphasis on controlling fighters on the mat while hunting for submissions, although the step up in weight hasn't made him any more potent of a striker.
Despite being small for the division, it's worth remembering that RDA's polished striking and grappling skills have still helped him claim some big scalps at 170lbs like Robbie Lawler, Kevin Lee and Neil Magny.
With that in mind I do still feel this can be a winnable fight for RDA, as his BJJ credentials and strong cardio mean he won't be easily worn down by Chiesa on the mat, while on the feet he's the significantly better striker and that should help him to earn a decision victory.
Rafael dos Anjos wins by decision.
—
Jordan Espinosa vs. Alex Perez
Flyweights gets some main card love here as two former Contender Series prospects look to make a bigger name for themselves.
It should be a fun fight as both men fight at a high pace and are comfortable whether the fight is standing or on the mat.
Espinosa has a four inch reach advantage, but he typically finds finishes via submission, which will be easier said than done against Perez, who has more UFC experience, has only lost to Joseph Benavidez in the past few years and I believed will prove that he's the better all-round fighter on the night to secure a hard-earned decision win.
Alex Perez wins by decision.
—
Hannah Cifers vs. Angela Hill
Hill is a fighter who's never seemed to quite live up to the early potential she showed. A stint in Invicta FC where she rose to become champion proved that she's a capable fighter, but at a higher level in the UFC she's often came up short.
It's perhaps too early to say whether Cifers will suffer a similar fate in the promotion, but like Hill she is a willing striker who puts out a lot of volume, but also tends to get hit in return more often than she should.
I expect this one to be quite close, but I think Hill will be a little more active offensively and land the cleaner strikes to edge out a win on the scorecards.
Angela Hill wins by decision.
—
Jamahal Hill vs. Darko Stosic
Hill heads into only his seventh professional fight off the back of the Contender Series and he carries some physical advantages into this one, being 4″ taller than Stosic and having an extra 3″ in reach to work with.
Hill will also likely be the quicker man against the stockier Stosic, but in terms of raw power I'd give the nod to the Serbian kickboxer.
Stosic, who has a background in Judo, should also has the more rounded skill-set here, and I think in a fight that could otherwise have been extremely close, it's his work from the clinch and in top control that will help strengthen his case when the fight goes to the judges.
Darko Stosic wins by decision.
—
Prelims (Predicted winners in bold)
Arnold Allen vs. Nik Lentz
Justine Kish vs. Lucie Pudilova
Bevon Lewis vs. Dequan Townsend
Montel Jackson vs. Felipe Colares
Lina Lansberg vs. Sara McMann
Tony Gravely vs. Brett Johns
Herbert Burns vs. Nate Landwehr