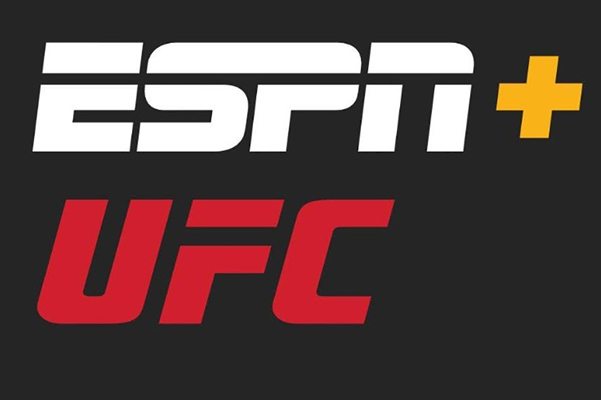 UFC and ESPN have agreed to another massive deal that will now see the promotion's pay-per-view distribution move exclusively to ESPN+ in the United States for the next seven years.
Furthermore, UFC and ESPN's existing broadcasting deal that only began in January has now also been extended from five years to seven years to bring it in line with this new pay-per-view agreement.
U.S. fans will now have to subscribe to ESPN+ ($4.99 per month / $49.99 per year) if they wish to order any of the 12 pay-per-view events that are currently planned each year, which means that fans will no longer be able to purchase PPV's from the likes of Comcast, DirecTV, UFC.TV and Amazon.
A new bundle option will give fans the opportunity to subscribe to ESPN+ for one year and watch one PPV event for $79.99. Existing ESPN+ customers can purchase UFC events for $59.99.
"Today's announcement further establishes the strength of the partnership between UFC and ESPN," Dana White said in a statement. "Now our fans will be able to watch all UFC events exclusively on ESPN platforms, including ESPN+, which is an innovative way to deliver fights to our young fan base. I couldn't be more excited to work with ESPN for the next seven years. Together we're going to do amazing things to help grow this sport."
The new deal and extension to the broadcast deal less than three months into the partnership between the two companies appears to indicate just how well the UFC must be performing on ESPN so far, with 568,000 new subscribers reportedly having been added within two days of the UFC's arrival on ESPN+ in January.
"The extremely successful launch of the UFC on ESPN+ emphatically demonstrated the collective power and scale of ESPN and DTCI, and we couldn't be more excited to continue to drive passionate fans to these new pay per view experiences," ESPN president Jimmy Pitaro said in a statement.
The new deal will start with UFC 236: Holloway vs. Poirier, and it should be noted that despite fans having to purchase events through ESPN+, commercial establishments such as bars and restaurants will still be able to purchase PPV's from the UFC.
In addition to the new seven-year broadcasting and ESPN+ PPV deal, yesterday Dana White announced that both he and Endeavour's Ari Emanuel had signed seven-year deals to continue in their roles at the helm of the UFC.