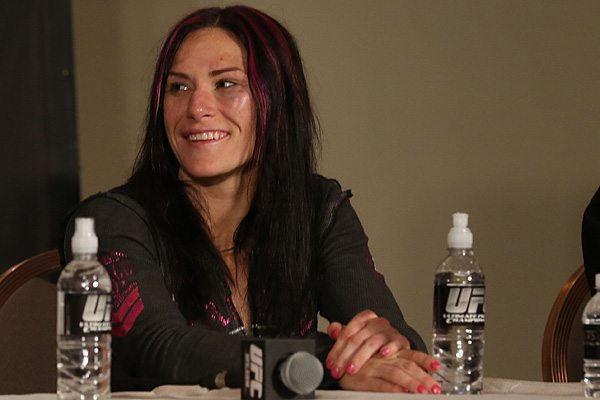 It seems that UFC female bantamweight contender  Cat Zingano just can't get a break.
Just as she was well on her way to recovery from knee surgery that forced her to give up her coaching role on TUF 18 and title shot against Ronda Rousey, she's now facing another setback after discovering she now needs surgery on her other knee too.
It appears that while undergoing a long rehabiliation period for her right knee after surgery earlier this year, her left started to suffer from wear and tear and that's resulted in her having to get a form of stem-cell surgery on Thursday.
The procedure appears to have gone according to plan, but it's pushed Zingano's expected return to the Octagon back another few months, meaning she won't be back fighting until around March or April next year.
By that  stage it'll have been roughly a year since she produced a third round TKO victory over Miesha Tate to earn a title shot, but despite the daunting prospect of fighting the sport's best female fighter after such a long lay-off, Zingano still has her sights set on fighting current champion Rousey when she returns.
"I'm going after Ronda and starting back where I left off," Zingano tells MMAJunkie.
Around the time Zingano was undergoing her first knee surgery UFC president Dana White did assure her that she would get a shot at the title when she recovered, and at this stage there hasn't been any indication that there's been any change in that plan.
Rousey Vs Tate II takes place in December, so if Zingano is able to make it back to the Octagon a few months later then that would seem to fit in reasonably well with their scheduling, but if she suffers any furher setbacks it could throw a spanner in the works.