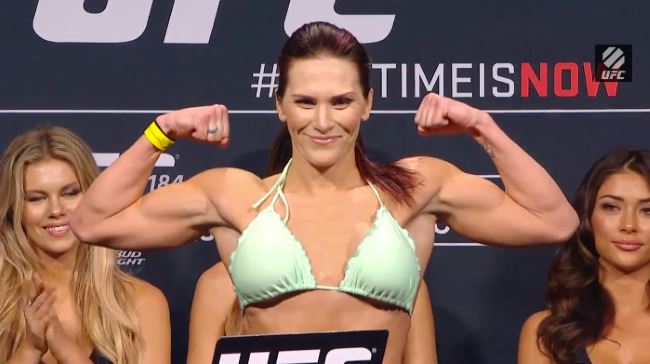 Cat Zingano has confirmed that she has been released from the UFC after six years with the promotion.
The 37-year-old told ESPN that she had a 'project' that she's working on that she wasn't able to put on hold and as such the UFC opted to cut her from the roster.
"I didn't want to take the ultimatum this time," Zingano told ESPN. "So I guess you can say it was mutual. I had a project that was very, very important to me, and to the MMA community and fans, and I needed to put me, my son, my training and that first before I had anything to give to the UFC. It's s—ty timing, but it happens, and I'm still a fighter and ready to f— s— up."
Zingano had lost four of her last five fights in the UFC, although her last loss back in late December was due to a freak incident that saw 'Cat's' eye being grazed by the toenail of her opponent, Megan Anderson, which affected her vision and resulted in a TKO stoppage.
Zingano had won her last fight before that, earning a unanimous decision victory over Marion Reneau, but previously had tasted defeat against Ronda Rousey, Julianna Pena and Ketlen Vieira.
Nevertheless, Zingano was a popular fighter who is known to have gone through some very tough times during her UFC run, including her husband and coach, Mauricio Zingano committing suicide back in 2014 and missing out on a spot coaching TUF opposite Ronda Rousey and subsqeuent title shot in 2013 due to requiring knee surgery.