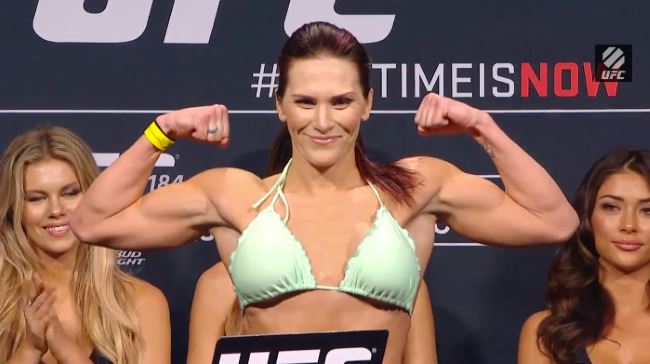 Cat Zingano is finally returning to the Octagon to face Ketlin Vieira at UFC 222 in Las Vegas on March 3rd.
A former bantamweight title contender, Zingano hasn't been seen much since her loss to the champion at the time, Ronda Rousey back in February of 2015, which brought an end to her undefeated 9-0 record.
Since then she has only fought once more, losing out to Julianna Pena by unanimous decision at UFC 200 in July of 2016, so it'll be interesting to see if ring rust plays a factor when she gets back into the cage after being absent for the entirety of 2017.
The 35-year-old will be facing a challenging opponent as Vieira is almost 10 years her junior and is currently nurturing a 9-0 career record that has included two victories in the UFC to date over Ashlee Evans-Smith and Sarah McMann.
That's left her ranked No.8 in the division, and a win over another notable contender like Zingano could set Vieira on an upward trajectory towards title contention status in 2018.