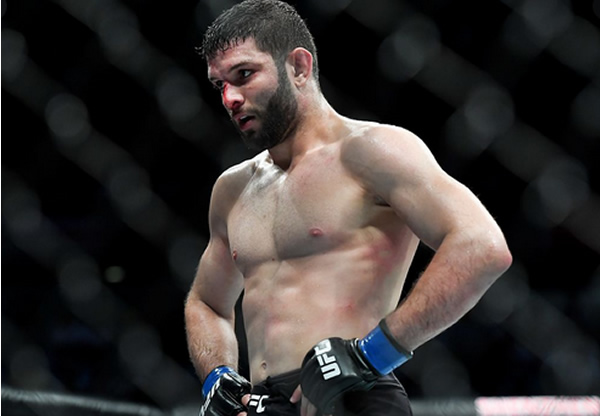 Thiago Moises picked up a swift submission finish tonight at UFC On ESPN 38, tapping out Christos Giagos with a standing rear-naked choke mid-way through the opening round.
Round One:
Body punch from Giagos. Now a left hook. he lands another punch as Moises goes in on a single-leg attempt. Moises walks him over to the cage as he continues to work for a takedown here, but Giagos is defending for now.
Now Moises goes for a trip, adjusts his position and lands the takedown. It's not long before he's able to hop onto the back as Giagos is trying to stand back up.
Giagos does get upright, but Moises has the body triangle and is staying on his back. A few punches and then starts to go for a rear-naked choke. He gets an arm under the chin and squeezes hard and soon after Giagos is forced to tap out to the standing rear-naked choke at the 3.05min mark of the opening round.