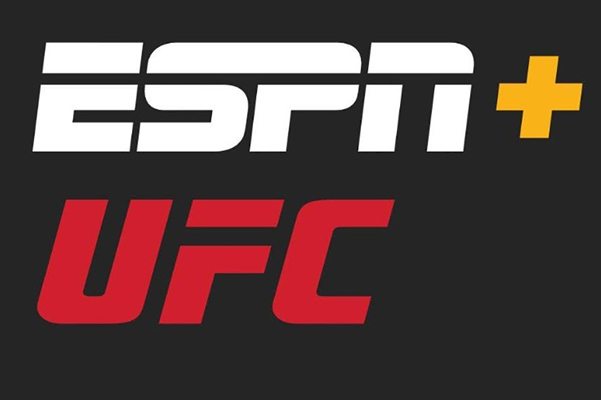 UFC Fight Night 181 takes place on Saturday night and we've got our predictions for all the fights below.
Main Card
Uriah Hall vs. Anderson Silva
Silva will hope to end his long run in the UFC on a high on Saturday night by turning around his current losing streak with a win against Hall.
That will be no easy task though as the legendary fighter is now 45, hasn't fought in 18 months and holds only one win in his last eight octagon outings.
Silva still has an incredible wealth of striking techniques and artistry at his disposal, but time catches up with everyone and part of his gift was having the timing, reflexes, speed and instincts to make the most of his many weapons, which is now compromised by the aging process.
Meanwhile, Hall is dangerous and dynamic striker in his own right, and though he's not a young man either at 36, he has still retained his athleticism for now and should be the more lively fighter of the two on the night.
Hall's biggest weakness is the mental side of his game and his failure to pull the trigger at times in his career has often held him back from reaching his full potential. As such, if he lets the occasion get to him – fighting an MMA hero in his last ever fight – then that could take the sting out of his performance.
Hall has some momentum here though after back-to-back wins and I think there's a good chance that he ends Silva's career on a low note here by second round TKO.
Pick: Uriah Hall wins by TKO in Rd2.
—
Andre Fili vs. Bryce Mitchell
The undefeated Mitchell has been looking good in his four-fight UFC run so far, but this marks a notable step-up in competition against a seasoned veteran in Fili.
It's on the feet that Fili can give Mitchell real problems, utilizing his 4″ reach advantage with long-range punches and kicks and generally being more cohesive and effective on the feet than his opponent.
On the other hand, though Fili has a solid ground game, it's on the mat that Mitchell really excels and 9 of his 13 career victories to date have come by submission – even finishing Matt Sayles with a rarely seen Twister.
I think Mitchell will be aggressive enough on the feet to manufacture takedown opportunities here and though he may not be able to tap out Fili he should be able to control the action on the mat for long spells to secure the decision win.
Pick: Bryce Mitchell wins by decision.
—
Kevin Holland vs. Charlie Ontiveros
Having already been drafted in as a late replacement a few months ago, only to fall back out before fight night, Ontiveros gets another chance to make his UFC debut on short notice on Saturday night against a tough opponent in Holland.
Ontiveros has experience in notable promotions like Bellator and LFA, but has had mixed fortunes, compiling an 11-6 run to date, with all six of his losses coming by way of strikes.
That being said, though there are signs that Ontiveros struggles against higher level opposition, he has won his last two fights by KO in the first round, so Holland will still have to guard against complacency.
Still, with a 5″ reach advantage to work with, Holland should be comfortably able to execute his striking from range, while also having the advantage on the mat here, on his way to a second round TKO finish.
Pick: Kevin Holland wins by TKO in Rd2.
—
Maurice Greene vs. Greg Hardy
Hardy has a fair amount of experience in the UFC now after getting six fights under his belt, but he has yet to develop into the exciting future star that the promotion were likely hoping for when they first signed the ex-NFL player.
That doesn't mean it couldn't still happen, but for now Hardy has toned down the urge to go for an early finish and instead fights at a measured, cardio-conserving pace, often working behind the jab while using his athletic advantages to help get the better of opponents.
Hardy's 80″ reach helps out, but on this occasion he's actually giving up 2″ in both height and reach to Greene, who has decent kickboxing, but will likely be at a speed disadvantage.
Greene's managed to have some success on the mat with submissions and that might be something he'll look to utilize here since it's an area Hardy is largely untested, but he's not much of a takedown artist so this one may well play out on the feet instead.
I can see this ending up being a fairly cautious fight rather than a slugfest and though it might not be exciting to watch I think Hardy's better striking defense from range and speed will help him to edge out Greene in the striking exchanges and lead to a win on the scorecards.
Pick: Greg Hardy wins by decision.
—
Bobby Green vs. Thiago Moises
Green has rediscovered his form during a 2020 campaign that's seem him cast aside a run of form that had him losing five of his last seven fights, to winning three in a row.
Moises on the other hand has been bobbing back and forth between wins and losses during his four-fight UFC campaign.
Moises is a capable fighter though, particularly on the mat where his submissions are a constant threat. On the feet Green is the better striker however, with faster hands and good counter striking.
I believe Green's wrestling defense will also help shut down Moises grappling ambitions and that will lead to him winning the battle on the feet to extend his winning streak to four fights.
Pick: Bobby Green wins by decision.
—
Prelims (Predicted winners in bold)

Chris Gruetzemacher vs. Alexander Hernandez
Adrian Yanez vs. Victor Rodriguez
Sean Strickland vs. Jack Marshman
Cole Williams vs. Jason Witt
Dustin Jacoby vs. Justin Ledet
Cortney Casey vs. Priscila Cachoeira
Miles Johns vs. Kevin Natividad