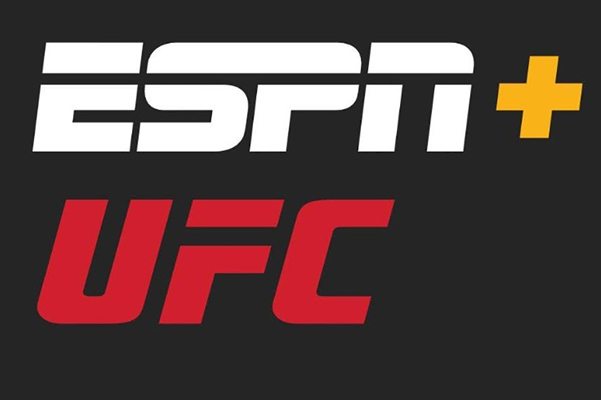 UFC Fight Night 187 takes place tomorrow night in Las Vegas and we've got our predictions for all the fights below.
—
Main Card
Leon Edwards vs. Belal Muhammad
Muhammad stepped in as a late replacement for Khamzat Chimaev here just a month after earning his fourth win in a row, while the eight-fight unbeaten Edwards finally returns to action after a year-and-a-half on the sidelines waiting for a fight.
Thankfully, despite it being a short-notice headliner it's still a well matched one, with both men being in-form and well-rounded, which should make it competitive, wherever the action takes them.
On the feet Edwards is a well versed striker who has a 4″ height and 2″ reach advantage here and I believe will also have the edge in a number of key aspects of the stand-up battle, including cleaner technique, greater speed and more power.
Muhammad is a more pressure-orientated fighter though and so he'll press the action and throw a higher volume of strikes than Edwards here, though he's not a big finisher.  He'll also mix in takedowns too and has good wrestling.
Despite his striking acumen, Edwards has also developed a very effective wrestling game and has increasingly put that to good use during his UFC run and has shown a willingness to grind out victories on the mat.
So Muhammad won't just let Edwards ease gently back into life in the Octagon, but I still feel that 'Rocky' has the better all-round game here and I think his cleaner, faster punches will throw his opponent off his game, helping him on his way to a decision victory.
Pick: Leon Edwards wins by decision.
—
Misha Cirkunov vs. Ryan Spann
These two light-heavyweight's have a combined total of 28 finishes from 33 career victories, which gives some indication of how this one might go on Saturday night.
If it's Cirkunov who emerges with his hand raised then it could well come early as he has no less than 11 first round stoppage wins to his name, and nine of those have come by submission.
The concern for Cirkunov is that he's also been finished by strikes three times in the first round too, so his chin is a real concern these days.
As it happens Spann is coming off a KO loss, but in general he hasn't made a habit of that and I still feel he's the more robust of the two here and has the more dangerous stand-up.
Nevertheless, Spann also does some of his best work on the mat and has a good record of submitting opponents, but I do feel Cirkunov is the stronger and better all-round grappler and with his opponent's takedown defense being on the weak side I feel he has a solid chance of securing an early tapout victory here.
Pick: Misha Cirkunov wins by submission in Rd1.
—
Dan Ige vs. Gavin Tucker
This looks like being one of the most evenly matched fights and both men have become accustomed to emerging with their hand raised, with Ige having won six of his last seven fights in the Octagon, while Tucker has gone 4-1.
On the feet Ige has the reach advantage and he'll find that Tucker is fairly hittable, although his opponent makes up for that with his durability and active offense.
Both fighters are at their best on the mat though and will demonstrate good wrestling and submission skills.  Tucker is likely to be the one hunting for submissions more often, but while Ige is also capable of that, he'll be looking to control the action on top first-and-foremost.
This really is a very close fight, but Ige has been consistently fighting a higher level of competition despite being the younger of the two, and I feel on the mat his more patient approach could pay off and enable him to eek out a decision victory.
Pick: Dan Ige wins by decision.
—
Jonathan Martinez vs. Davey Grant
Martinez has won four of his last five fights, and some would argue he was unfortunate to come out on the wrong end of a split-decision verdict during that run, while Grant has somewhat made amends for a rough 1-3 start to his time in the Octagon by winning his last two in a row.
Martinez briefly stepped up to featherweight last time out and bested Thomas Almeida by decision, which only further confirms his striking credentials, being a good technician from range, while also having a knack for delivering devastating knees.
Despite Grant having clearly worked on improving his own striking game, it's likely he'll be more focused on his ground skills here as he has good wrestling and has ended eight opponents night's via submission, although his own defense on the mat has let him down at times.
I like Martinez chances of forcing Grant to engage him in a striking battle here that will lead him to a decision victory.
Pick: Jonathan Martinez wins by decision.
—
Mateus Nicolau vs. Manel Kape
Nicolau's previous UFC run was a weird one – going 3-1 yet still being released from the roster, but now he gets a second chance despite having spent well over 18 months on the sidelines.
He'll be taking on a short-notice replacement in Kape, who comes in on just a week's notice following a decision loss to Alexandre Pantoja in his UFC debut only a month ago.
Despite having looked good during his long run in the Rizin promotion, Kape under-performed in his first UFC fight, but he's beaten enough good opponents over in Japan to suggest he is good enough to stick around in the promotion.
Kape has good boxing ability and backs that up with raw knockout power, but he can also finish fights via submission too.
Nicolau can't match Kape's power-punching on the feet, but he's a decent enough striker and has a very tricky submission game, including a knack for stopping opponents via the Japanese necktie hold.
It's hard to say how Nicolau's long layoff and Kape's quick turnaround will affect them, but while Kape should have success if the fight stays standing, I favor Nicolau's ability to make an impact on the mat and secure a second round submission victory.
Pick: Mateus Nicolau wins by submission in Rd2.
—
Eryk Anders vs Darren Stewart
Both Anders and Stewart's UFC record's are very much mixed-bags and so at this stage they must be craving consistency to take their career's to the next level.
Despite both coming off a loss, Stewart has shown some promising signs of late, taking Kevin Holland to a split decision last time out, while racking up his first submission win before that.
Stewart is primarily a striker though and a heavy-handed one at that, and he will be the more aggressive fighter here and let his hands go more often.
Anders has solid boxing ability, but despite having good athletic potential it feels as if he has never fully utilized it and lacks urgency in his work at times.  He's also a bit too hittable, though he does have a good chin.
Both men can wrestle too, but I can see this one playing out on the feet and I feel Stewart will have the busier and more effective output, though ultimately he'll have to settle for a win on the scorecards.
Pick: Darren Stewart wins by decision.
—
Prelims (Predicted winners in bold)
Angela Hill vs. Ashley Yoder
JJ Aldrich vs. Cortney Casey
Ray Rodriguez vs. Rani Yahya
Nasrat Haqparast vs. Rafa Garcia
Charles Jourdain vs. Marcelo Rojo
Gloria de Paula vs. Jin Yu Frey
Matthew Semelsberger vs. Jason Witt