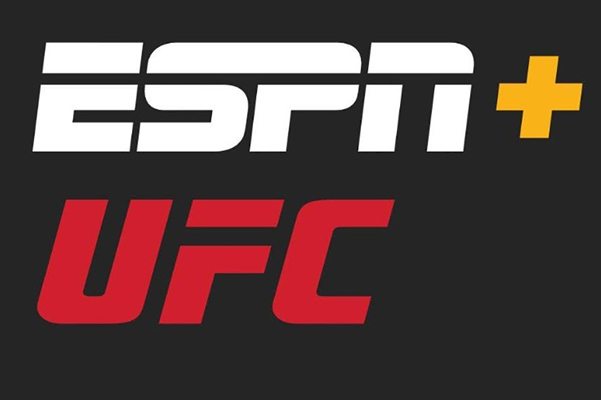 UFC On ESPN 10 takes place this coming Saturday night, June 13th in Las Vegas and we've got our predictions for all the fights below.
Main card
Jessica Eye vs. Cynthia Calvillo
Calvillo moves up to flyweight for the first time here after repeated struggles making weight at 115lbs, where she'll now meet a former bantamweight in Eye, who will have a 2″ height and reach advantage over her.
Eye struggled to make her mark at bantamweight, but flyweight has proven to be a good fit and while she's still not a big puncher in this lower division, her clean boxing work from range serves her well against generally smaller opponents.
Calvillo is a willing, hard-headed striker, but she's still a work in progress technically and I suspect she may well come off second best to the faster, sharper boxing work of Eye if this remains a striking battle through.
Calvillo excels when the fight is on the mat as she's very good in the scramble and has predatory finishing instincts via submission, but I think she may struggle to get the takedowns she needs to take advantage of this against a bigger opponent than she's used to and that will allow Eye to outpoint her on the feet to earn a decision victory.
Jessica Eye wins by decision.
—
Karl Roberson vs. Marvin Vettori
These two were initially supposed to fight last month, but Roberson was forced out after being hospitalized following a bad weight cut, which enfuriated Vettori, who angrily confronted his opponent at the fighter hotel afterwards.
That's led to there being considerably more heat surrounding this rebooked match-up. Roberson started out as a kickboxer, but has actually been utilizing his ground skills to get the job done via submission during his time in the UFC so far.
Vettori is perhaps not as technical as Roberson on the feet, but he's a tough customer who applies lots of pressure and pushes a high pace, while on the mat I believe he will prove to be the better grappler of the two, which will help him on his way to a decision victory here.
Marvin Vettori wins by decision.
—
Merab Dvalishvili vs. Ray Borg
This fight has been cancelled on short notice due to Ray Borg having to return home due to a family matter.
There's talk that Dvalishvilli will now fight Combate Americas champion Gustavo Lopez, who is a hard-hitting striker with a bomb for a right hand, but is obviously at a real disadvantage here, having absolutely no time to prepare for the fight on such short notice.
Dvalishvili will have to be wary of Lopez's power, but his usual strategy of landing big takedowns repeatedly and controlling his opponents on the mat seems like it should still be able to work for him here.
Merab Dvalishvilli wins by decision.
—
Andre Fili vs. Charles Jourdain
Fili has always had talent, but he's never been able to string a consistent winning streak together so far in the UFC.
He's gained a lot of experience during his lengthy run in the promotion though and has matured as a fighter, so he's more assured and less reckless than in the past, while still having good durability.
Jourdain is coming off a surprise TKO finish over Doo Ho Choi last time out and he's a tough, aggressive finisher, but I think at this stage in their respective careers Fili will prove to be the better striker and also have a wrestling advantage to help win rounds if required and seal a win on the scorecards.
Andre Fili wins by decision.
—
Jordan Espinosa vs. Mark De La Rosa
Both of these fighters are coming off losing streaks, so this will be seen as a must-win fight by both.
That's particularly true for De La Rosa as he's on a three-fight skid and was KO'd in his last outing, which leaves him in a tough spot.
Espinosa has used his submission skills to good effect in the past, but against a higher level of competition in the UFC he's actually found himself tapped out twice in a row.
De La Rosa is somewhat of an all-rounder and does have a chance to threaten with submissions too, but I think Espinosa is good enough to get the better of him and will also be the faster, more athletic fighter here, which will lead to his hand being raised when the final bell sounds.
Jordan Espinosa wins by decision.
—
Prelims (Predicted winners in bold)
Jordan Griffin vs. Darrick Minner
Ryan Benoit vs. Tyson Nam
Julia Avila vs. Gina Mazany
Charles Rosa vs. Kevin Aguilar
Mariya Agapova vs. Hannah Cifers
Anthony Ivy vs. Christian Aguilera