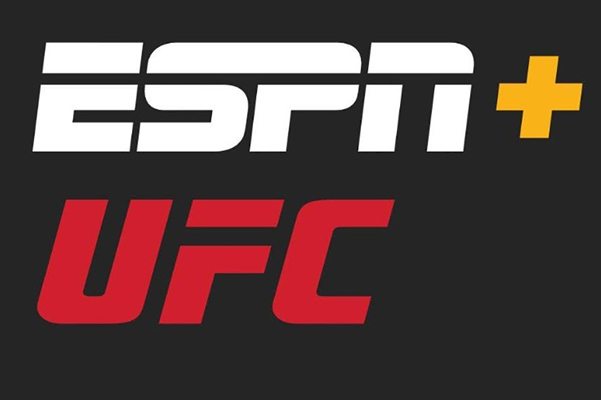 Main Card
Derek Brunson vs. Edmen Shahbazyan
22-year-old Shahbazyan has marked himself out as one to watch after already having compiled an undefeated 11-0 career record so far, including four since joining the UFC – not to mention that three of those Octagon outings were ended in the first round.
This is a significant test for him however as though Brunson can be reckless at times when he falls in love with his own power and starts wildly swinging for the fences, he has shown more of a willingness to fight in a more measured fashion of late and also has good wrestling too.
Brunson will also have a 3″ reach advantage to try to keep his opponent at bay, but Shahbazyan has shown that while he's aggressive, he can pick his moments to turn up the heat, and when he does so his speed and power make him very dangerous, while he has seemed like he can handle himself on the mat when required.
At 36, Brunson is no longer in his prime and his chin has been weakened over the years from stoppage losses, so I do like the younger man's chances here, although for a change I think he may have to wait until the second round to get the stoppage victory due to strikes.
Edmen Shahbazyan wins by TKO in Rd2.
—
Joanne Calderwood vs. Jennifer Maia
It's a brave move by Calderwood to accept this relatively short notice fight as she had already been lined up as the next flyweight title challenger against Valentina Shevchenko once the champion returns from an injury setback.
Maia is by no means an easy tune-up fight in the meantime as she's a former Invicta FC flyweight champion who is a solid all-rounder who can and should mix things up on the feet and on the mat to try to give the Scottish fighter a tough night.
However, Calderwood will come into the fight with a 2″ height and 1.5″ reach advantage and with her seasoned muay thai striking she can operate effectively with straight punches and kicks from range, while also having good knees and elbows at closer quarters and nice work from the clinch too.
Assuming her cardio is on point then I think Calderwood should be able to outstrike Maia here to earn a decision victory and keep her title dream alive.
Prediction: Joanne Calderwood to win by decision.
—
Vicente Luque vs. Randy Brown
Luque's action-orientated style makes him fun to watch and it's also largely been effective too so far in the UFC, having won seven of his last eight fights, though it's just as well he has a solid chin as he does eat a lot of punches along the way.
Brown has some confidence going into this fight too after back-to-back victories last year, and with his 4″ height and 2.5″ reach advantage he'll be eager to punish Luque from range for his defensive lapses.
That being said, Brown isn't as potent of a striker as Luque and though Brown may well find some success, I don't think he's going to be able to discourage his opponent from moving his way into range to land his own heavier blows, and I believe that will eventually take a toll on him and lead to a second round TKO stoppage.
Vicente Luque wins by TKO in Rd2.
—
Lando Vannata vs. Bobby Green
The last ttime these two fought it ended in a split draw ruling, though it's worth noting that Vannata had been deducted a point for an alleged illegal knee during the fight.
Still, it was a close fight the first time around and there's no reason to believe it will be much different the second time around.
Vannata is the more dynamic striker of the two and his willingness to use kicks could prove useful against Green, who is more of a counter-striking boxer.
Vannata has been inconsistent during his UFC run to date and can burn himself out before the final bell with his creative offense, but that seems to be an issue he's tried to address and he seems to be conserving his cardio better now, though perhaps at the expense of some of his offensive spark.
Green is perhaps the more dependable fighter here and certainly could edge out a win on the scorecards, but I think Vannata's more eye-catching work and utilizing leg kicks to outland his opponent may be enough to sway the judges in his favor.
Lando Vannata wins by decision.
—
Trevin Giles vs. Kevin Holland
Both of these fighters have good ability, though particularly with Holland, there decision-making and overall consistency can be suspect at times.
Holland has a big frame for a middleweight and will enjoy a 3″ height and 7″ reach advantage over Giles, which he should be able to use to good effect, though he will still have to respect his opponent's own power if he does navigate his way into range.
Giles is good offensively on the mat and may look to outwrestle Holland, but his submission defense is suspect and could put him at risk if he does opt to go to ground for long.
Overall if Holland can fight in a disciplined fashion then I think he should have a slight edge wherever the fight goes and emerge victorious via decision.
Prediction: Kevin Holland to win by decision.
—
Prelims (Predicted winners in bold)
Frankie Saenz vs. Jonathan Martinez
Ed Herman vs. Gerald Meerschaert
Ray Borg vs. Nathan Maness
Timur Valiev vs. Jamall Emmers
Markus Perez vs. Eric Spicely
Chris Gutierrez vs. Cody Durden