There are only a handful of sports where female athletes command a comparable spectatorship in contrast to their male counterparts. Tennis is one such sport and fortunately it is looking like MMA is heading in that revolutionary direction too. When Serena Williams, a female player of minority race and of common birth and background won her 19th Grand Slam title last weekend in the Australian Open whilst battling a cold virus, she renewed discussions of whether she can be considered as one of the greatest tennis players ever, male or female.
In UFC 184, the main event features current Bantamweight title holder Ronda Rousey vs contender Cat Zingano. It was one of the rare occasions in any sport where the headliner are two women in a male dominant arena. Whilst one would hesitate to take that glory away from the very worthy Ronda Rousey, it was also through sheer bad luck that the other main act between Chris Weidman and Vitor Belfort was in fact called off at the 11th hour due to injury.
Ian McCall who lost his last bout in UFC 183 once infamously said, "Women get a lot more exposure than we (flyweight fighters) do and we're twice the fighters they are". Such sexists comments are generally regarded as politically incorrect these days. However, the world is still entitled to free speech and McCall may have uttered the sentiments of many MMA fans.
Yet there are reasons why women fighters will start to play increasingly important roles in a sport as masculine as MMA tournament. Fighting as a sport evolved from the underdogs. A few of the old-time boxing champions such as Sonny Liston (who did not even know when he was born) and Floyd Patterson were born with less than nothing and against all odds fought their way up to world titles, fame and fortune. Rubin "Hurricane" Carter earned his way to prison at 11 years of age, fought his way out of criminal life to become top contender for world boxing title then was unfortunately despatched back to prison for a conviction tainted with racial discrimination. Boxing was birth from people who not only had the power and strength to fight their opponent in the ring but above everything defeat all odds in life to emerge winners.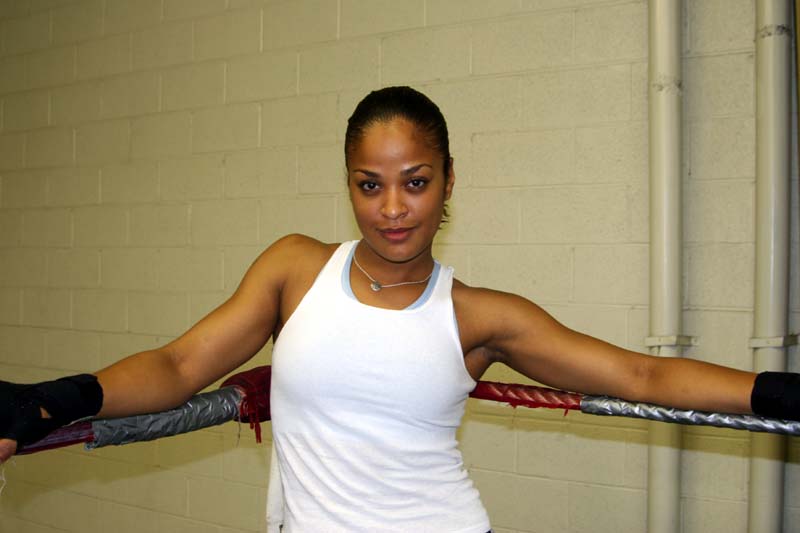 Women, for the better half of last century and many centuries prior to that had no place in the world outside their domestic arena. Today, we have hundreds and thousands of people paying good money to admire female fighters and their athletic prowess. Laila Ali was stunning enough to be a super model yet she chose to put her pretty face in a boxing ring. Fortunately she did most of the knock out punches in her time and retired with no losses in her professional career, a beautiful record she'd no doubt rub in the face of her father (Muhammad Ali) every now and then. Ronda Rousey was often commented on her striking good looks is now thankfully recognised by her fans both male and female for her spectacular techniques and consistent performance as a champion fighter. There are so much more a woman had to fight for to earn her spot in the octagon; from defying her traditional role as the damsel in distress, to recovering from childbirth and pushing on disregarding sexists remarks from the media.
If Serena Williams is an MMA fighter, I'd bet even men would fear being in the octagon with her. Not simply because of her superb and terrifying physique, but because in a competition and in life, like a true champion fighter she never gives up.