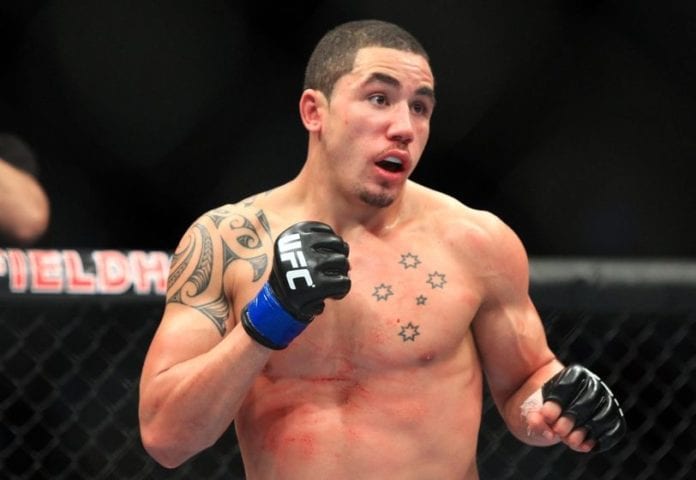 Robert Whittaker defeated Yoel Romero for the second time at UFC 225 on Saturday night, despite suffering a broken hand during the fight.
The middleweight champion had indicated in his post-fight interview that he suspected his right hand had been broken during the hard-hitting battle, and doctor's have now confirmed that is the case.
"As soon as I get home, I'm going to have surgery to get a pin in the thumb," the injury-prone Australian star said on 'The MMA Hour' show.
The good news is that it's not a bad break, but it looks like it will keep the champ out of action for some time to come.
"It's a clean break, as good as a break can get. It should be pretty good," Whittaker said. "I'm going to get surgery, going to get my rehab, and get strong. I really want to be fighting before the New Year."
Looking back on the fight, Whittaker isn't exactly sure when the break actually occurred, but it seems that it did have a significant effect on his ability to compete the way he would have liked to.
"I don't remember when I broke it. But I do remember not being able to feel my hand from my fingertips to my forearm I knew something was up, because I never felt it like that before, I've broken hands before in fights, but I've never had it go that numb, completely unable to close it."