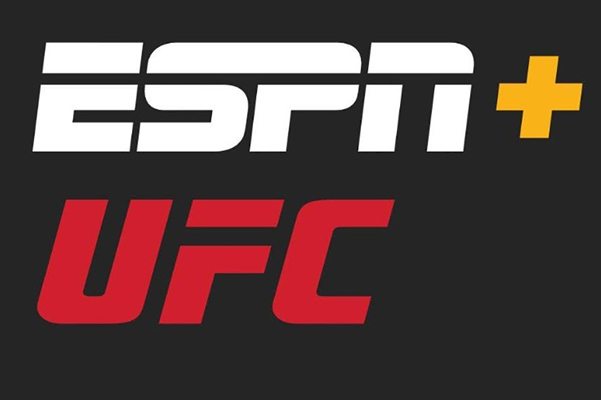 UFC Fight Night 167 takes place tomorrow in New Mexico and we've got our predictions for all the fights below.
Main Card
Corey Anderson vs. Jan Blachowicz
This is actually a rematch, with Anderson having one their first outing by unanimous decision over four years ago. Both fighters have evolved since then and are each enjoying a good run of form heading into this second encounter.
These days Anderson is an improved and more confident striker, though despite a TKO finish last time out he's still generally not considered to be a big finisher on the feet and has also suffered a couple of KO finishes, albeit dating back to 2017.
Blachowicz is also more purposeful on the feet now and less plodding than he was in the past, while his cardio is holding up better and his grappling game is more refined too.
That being said, Anderson remains the better wrestler and still has the bigger gas tank too, which should help him secure another decision victory here.
Corey Anderson wins by decision.
—
Diego Sanchez vs. Michel Pereira
Sanchez's move back up to welterweight last time out didn't seem like a great idea, but then again, neither did dispensing with a traditional two-man corner in favor of just one "self-improvement coach."
Sanchez has always danced to the beat of his own drum though and paid the price for it at times, such as against Chiesa in his aforementioned last fight, which didn't go according to his plan at all.
Its unfortunate then to see Sanchez still at 170lbs for this fight and still working with the same sidekick, though it should be noted he's also spent time training at the UFC's Performance Institute too.
This is a different kind of fight though, with Pereira's main threat being his flashy striking style that relies a lot on exciting-to-watch, but often more theatrical than effective moves.
It's certainly something Sanchez will have to be wary of though as his chin is no longer made of granite, but he does appear to be more mindful these days that his grappling ability is an important key to success at this stage in his career, and if he focuses on that I believe he will emerge with a submission victory here.
Diego Sanchez wins by submission in Rd2.
—
Montana De La Rosa vs. Mara Romero Borella
De La Rosa and Borella are both at their best on the mat, so it will be interesting to see who comes out on top if that is where the fight plays out.
Sometimes stylistic match-ups like this can lead both parties to try to gain an edge in the striking department instead, and that may favor Borella more, though she might be more gun shy after being TKO'd in her last Octagon outing.
I do think De La Rosa will be eager to get the fight to the floor though, especially since she's won three of her past four fights via submission, and whether she manages to get that or not, I think she'll prove to be the better grappler and that will earn her a win here.
Montana De La Rosa wins by decision.
—
Brok Weaver vs. Kazula Vargas
Another Contender series recruit, Brok Weaver is riding a a seven-fight winning streak on the regional circuit leading up to his UFC debut.
Weaver is an action-orientated fighter who prefers to operate on the feet and has a 5" height and 1.5" reach advantage here, but can also handle himself on the mat too.
Vargas has similar skills, but I think this fight will show he's not quite on the same level as Weaver, who will be the more aggressive of the two as he battles his way to a decision victory.
Brok Weaver wins by decision.
—
Rogerio Bontorin vs. Ray Borg
Two talented flyweights on display here, with Borg being the more established presence as a former title contender, but Bontorin has amassed 16 wins from 17 career fights so far.
Grappling is both men's forte and they have a number of submission victories on their respective resumes to prove it. Bontorin also has a solid pop to his punches and will be aided by a 4" reach advantage here on the feet.
Borg's greater experience at a higher level could make a difference here, but Bontorin has so far adapted well to facing tougher opposition and is riding a wave of momentum, so I feel he can be competitive with Borg on the mat while edging the stand-up action to earn his biggest win to date via a judges decision.
Rogerio Bontorin to win by decision.
—
Lando Vannata vs. Yancy Medeiros
This has all the makings of an action-packed fight to kick off the main card between two entertaining strikers.
Both men's urge to entertain can be determental to their winning records though, and in Medeiros' case his kill-or-be-killed approached has resulted in back-to-back TKO losses, while Vannata also has a tendency to eat shots and his UFC run so far is littered with draws and losses.
If Vannata is really eager to ensure victory he could focus on his wrestling to take Medeiros out of his comfort zone, but he'll likely be lured into a mano-e-mano slugfest and with Medeiros enjoying a 4.5″ reach advantage and having the bigger power I think that will lead to either a late stoppage or decision victory for the Hawaaian fighter.
Yancy Medeiros wins by decision.
—
Prelims (Predicted winners in bold)
Tim Means vs. Daniel Rodriguez
John Dodson vs. Nathaniel Wood
Jim Miller vs. Scott Holtzman
Devin Clark vs. Dequan Townsend
Casey Kenney vs. Merab Dvalishvili
Macy Chiasson vs. Stacey Young
Mark De La Rosa vs. Raulian Paiva