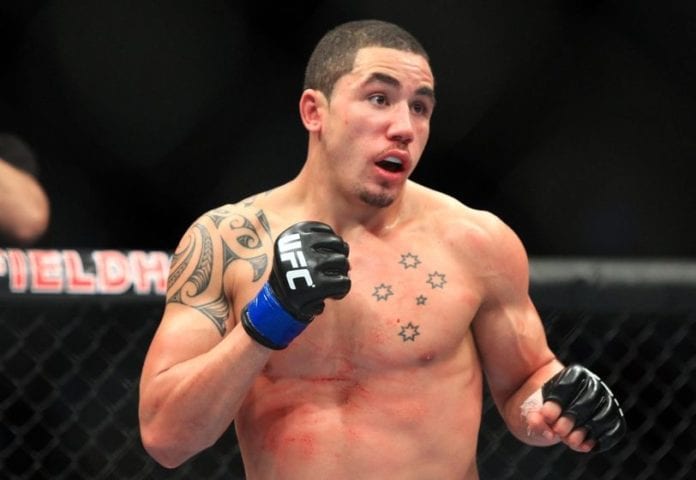 Middleweight champion Robert Whittaker's first title defense will be against Kelvin Gastelum at UFC 234 in Melbourne, Australia on February 9th.
Whittaker won the interim title back in July of 2017 with a unanimous decision victory over Yoel Romero, and was later upgraded to undisputed champion status soon afterwards after Georges St-Pierre vacated the title.
Injuries have trouble Whittaker since then, but he did return for a rematch against Romero in June of this year. However, Romero failed to make weight and the resulting fight was no longer for the belt, though Whittaker still emerged victorious regardless, winning by split decision to take his current winning streak to nine fights.
As for Gastelum, he's currently in the midst of back-to-back victories, having knocked out Michael Bisping in the first round at UFC Fight Night 122 in November of last year and followed that up by earning a split decision victory over Ronaldo 'Jacare' Souza in May.
Looking further back, Whittaker has a 4-1 (+1nc) record in recent times, with his no-contest coming after he TKO'd Vitor Belfort in Brazil in March of 2017, but then tested positive for marijuana metabolites afterwards.
So far Whittaker Vs Gastelum is the only fight confirmed for UFC 234 and is expected to headline the show.