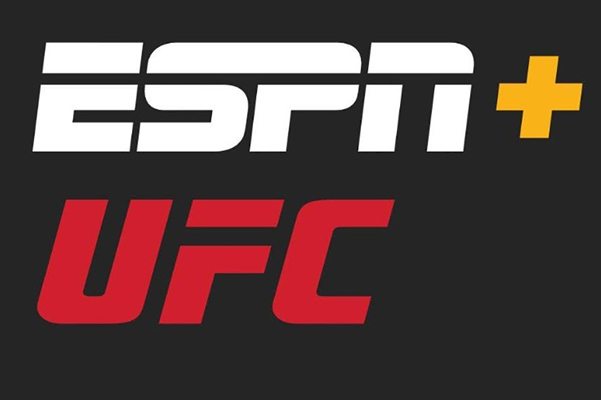 UFC Fight Night 146 takes place tomorrow night in Kansas and we've got our predictions for all the fights below.
—
Main Card (ESPN+)
Junior dos Santos vs. Derrick Lewis
There's not too much of a mystery about how both these fighters will be looking to approach this main event heavyweight match-up.
For Dos Santos it will be all about keeping his opponent at range, using his superior boxing technique, footwork and angles to outstrike 'The Black Beast' without putting his compromised chin in harms way too often.
As for Lewis, he'll be loading up waiting to cover ground quickly and land that one big punch that has so often proved to be a fight-ender for him during his UFC run.
Of course cardio is a major issue for Lewis, but what makes him scary is that even after he seems to be physically spent he is still capable of steeling himself for that one moment of magic that can turn a lost cause into an unlikely victory.
So dos Santos will have to remain disciplined throughout, and he's capable of doing that and hits hard enough that Lewis will have to respect his power and not just walk him down, so while there's a risk of him getting caught, I do think the Brazilian is more likely to outstrike Lewis to win on the scorecards.
Prediction: Junior dos Santos wins by decision.
—
Curtis Millender vs. Elizeu Zaleski dos Santos
This should be a fun one between two welterweights on the rise at this moment in time.
EZS's run so far has been good to watch, putting together a six-fight winning streak while entertaining with eye-catching capoeira-influenced techniques.
Millender is a big welterweight with a several inch height and reach advantage, so dos Santos will need to use his creativity and high tempo to make an impact here.
However, while Millender is an assured kickboxer, there's not a whole lot else to his game, so EZS should also hold an advantage on the mat if it's required, and with that in mind I think he has more ways to win and will rack up a late TKO stoppage.
Elizeu Zaleski dos Santos wins by TKO in Rd3.
—
Niko Price vs. Tim Means
Both of these fighters are capable of producing big finishes in the Octagon, though the way they go about it is markedly different.
The tough, gritty Means definitely fits into the category of an all-action fighter who will throw everything but the kitchen sink at Price, with his punches, elbows and knees all being weapons of choice as he looks to bury his opponent under a barrage of blows.
Price on the other hand will pick his moments to attack and he has the kind of power and finishing instincts that can quickly turn a fight around even when he's been coming off second best, and with 12 stoppages from 15 career victories that's something Means will have to respect.
This isn't an easy one to predict, especially as Means is now in the latter stages of his career, but while Price can land one telling blow to end the fight I still lean towards Means higher tempo, work-rate and higher offensive output to lead him to a decision victory.
Tim Means wins by decision.
—
Ben Rothwell vs. Blagoy Ivanov
Due to injuries and a PED suspension Rothwell has been out for three years, so there's certainly going to be some questions marks about what kind of condition the 37-year-old is going to be in for his Octagon return.
Rothwell does have some advantages heading into this fight though, being 5″ taller and having 7″ in reach over the short, stocky Ivanov, and that should play well with his somewhat awkward, but at times effective striking style.
Ivanov is hard-headed and will be aggressive on the feet despite his short stature, but really his robust wrestling is likely to be his best bet here, though Rothwell isn't out of his depth in that regard.
Though Rothwell's ring rust gives pause for thought I still think he can use his striking and distance management to keep Ivanov largely at bay and get a win on the scorecards.
Ben Rothwell wins by decision.
—
Beneil Dariush vs. Drew Dober
Dober is a solid all-rounder and hard worker who has racked up a 5-1 record in recent times, but while Dariush's form doesn't look as good, the reality is he's been fighting tougher opposition.
Dober's best bet here will be to keep this fight standing and look to test Dariush's suspect chin, but he's not neccessarily going to have it all his own way on the feet, while on the mat Dariush is an accomplished grappler who could trouble his opponent with submissions.
Dober is strong and can wrestle, but I think Dariush will give him all he can handle and more in those grappling exchanges and emerge with a submission victory.
Beneil Dariush wins by submission in Rd2.
—
Omari Akhmedov vs. Tim Boetsch
Akhmedov will be looking to lead the charge against 'The Barbarian' here with big winging hooks and plenty of pressure, but that approach tends to leave him burned out later on in his fights, and that might be even more evident than normal after a 15 month layoff.
Boetsch doesn't excel in any particular area, but he's a durable fighter with a solid enough skill-set and while he can be a bit labored on the feet he does have some power and is strong in the clinch.
Akhmedov could try to work some wrestling here, but I think Boetsch largely keeps this one standing, weathers the early storm and then starts to pick apart his tiring opponent to rack up a late TKO stoppage.
Tim Boetsch wins by TKO in Rd3.
—
Prelims (ESPN+) (Predicted winners in bold)
Sergio Moraes vs. Anthony Rocco Martin
Marion Reneau vs. Yana Kunitskaya
Julian Erosa vs. Grant Dawson
Jeff Hughes vs. Maurice Greene
Louis Smolka vs. Matt Schnell
Zak Ottow vs. Alex Morono
Alex White vs. Dan Moret