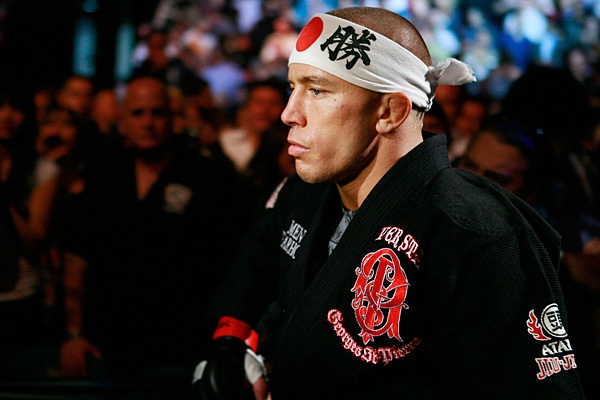 Matt Serra vs. George St. Pierre – UFC 69
This fight is almost guaranteed to be a feature on all 'Biggest MMA upsets' lists that have been created following it, and it's not surprising. Serra had a 5-4 record in the UFC prior to the title fight, but he did win the Ultimate Fighter 4.
The TUF 4 win earned Serra a shot at the title against GSP, who at that time was 13-1 and had beaten top fighters like Matt Hughes, Sean Sherk, BJ Penn and Karo Parisyan. It was widely expected that Matt Serra would be added to that list, but Serra had other ideas.
Serra defeated GSP by TKO in the first round, capturing the UFC Welterweight title in the process. His title reign was short-lived, however, as GSP avenged his loss in a rematch at UFC 83 to once again win the welterweight strap.