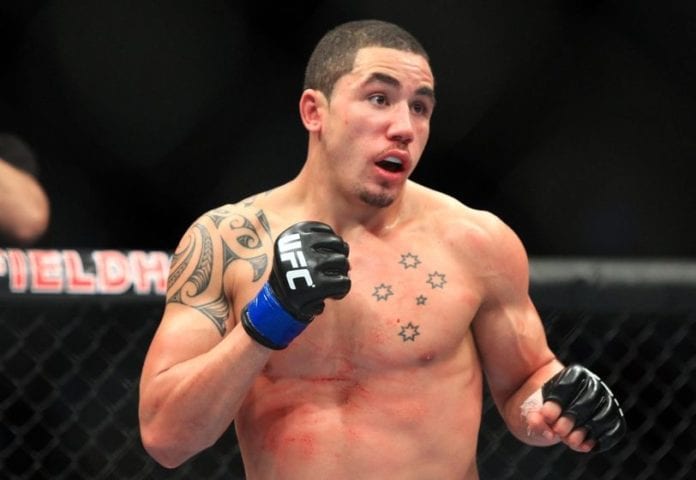 Though former middleweight champion Robert Whittaker turned down the opportunity to rematch Israel Adesanya at UFC 263 a few months ago due to wanting more time to prepare, Dana White has now gone on record that he will fight the winner of the current titleholder's showdown with Marvin Vettori.
"Obviously he was next and if he couldn't do it, it's no big deal," White told Submission Radio. "He's not going anywhere. He's the number one contender. Take your time, get your s–t together and we'll get it figured out."
White then went on to confirm that Whittaker would be next in line.
"When you're talking about what's next for [Whittaker], that's absolutely next," White confirmed.
Whittaker was the champion when he first fought Adesanya at UFC 243 in October of 2019, but lost by KO. At the time 'The Reaper' appeared a bit disillusioned with the sport, but he's since recharged his batteries and gone on a three-fight winning streak against Darren Till, Jared Cannonier and most recently Kelvin Gastelum, and in the last two outings in particular looked to be in top form.
So, Whittaker would have revenge in mind if Adesanya emerges victorious on Saturday night, while if Vettori takes the title then that would also set up an intriguing fight, with the two never having faced each other before.
However, despite White's confidence that Whittaker is next, the New Zealander should still be wary about the possibility of an immediate trilogy fight between Adesanya and Vettori if it's a very closely fought battle, and in particular if it's 'The Italian Dream' who emerges with his hand raised.