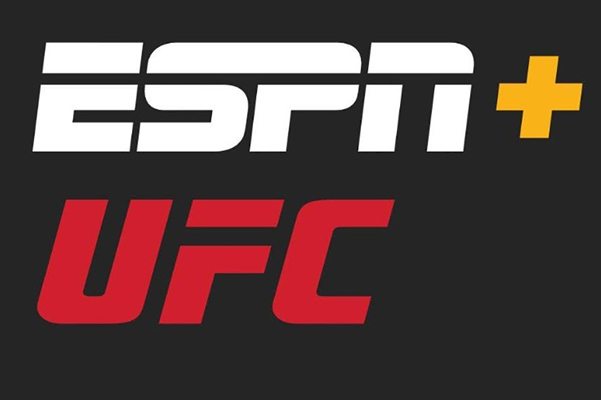 UFC Fight Night 153 takes place on Saturday in Moscow, Russia and we've got our predictions for all the fights below.
Main Card

Zabit Magomedsharipov vs. Calvin Kattar
There's a buzz surrounding Magomedsharipov, and rightly so as he's looked very classy during his five-fight winning streak in the UFC so far.
Standing almost 6ft 2″ tall, he's unusually lanky for a featherweight, but yet he still moves very well and has an assured striking style that makes good use of his range, particularly with his dynamic kicks.
Kattar is a talented striker in his own right though, wich his style being built around solid boxing skills and good takedown defense.
What makes Magomedsharipov such a threat though is that he's also a very good wrestler and is adept with submissions, even pulling off a rare Suloev Stretch during his UFC run.
Magomedsharipov has shown no signs of cardio issues either, so I think his effective striking from range and transitions to repeated takedown attempts are going to unsettle Kattar and help ensure he earns a decision victory.
Zabit Magomedsharipov to win by decision.
—
Alexander Volkov vs. Greg Hardy
After having faced a string of underwhelming opponents, Hardy is finally getting a step up in competition, and it's a big step as Volkov has beaten the likes of Fabricio Werdum, Roy Nelson and Stefan Struve during his UFC run so far.
The fact that he also accepted this fight on just a few weeks notice after his last appearance in the Octagon makes this an even tougher fight for Hardy, and overall there's a sense that this isn't neccessarily the wisest move at this stage in his career.
Hardy certainly has athletic potential, but though he has shown good power, he's still lacking in terms of technique and even cardio, either gassing out too quickly or fighting too cautiously to conserve energy.
Issues like this will likely be exploited by the 6ft 7″ Volkov, who is a skilled striker with good distance management, keeps a high offensive output with hard kicks and punches and also has the gas tank to maintain that pace for the full 15 minutes.
Volkov did get KO'd by Derrick Lewis in the dying seconds of their fight last time out, but that was a completely out-of-the-blue punch in a fight he'd otherwise been comfortably winning, and though Hardy will also have a punchers chance, I expect him to be outclassed here, picked apart and finished by strikes by the third round at the latest.
Alexander Volkov to win by TKO in Rd3.
—
Zelim Imadaev vs. Danny Roberts
Imadaev put together an impressive record of finishes by strikes outside of the UFC, but came unstuck in his promotional debut in a competitive battle against Max Griffin that he lost by majority decision.
his prominent role on this card suggests the UFC still feel the Russian has plenty to offer, and certainly this is a match-up he could shine in, because though Roberts is a threat on the feet himself, he also has a weak chin, accounting for three KO losses in the UFC to date, including his last fight.
Roberts will have the advantage in terms of grappling and so that might be a route to victory, but I think the striking exchanges will get him into trouble and Imadaev will emerge with a second round stoppage win.
Zelim Imadaev to win by TKO in Rd2.
—
Khadis Ibragimov vs. Ed Herman
The 39-years-old Herman deserves credit for his staying power, having managed to remain in the UFC for 13-years, despite holding a journeyman Octagon record of 11-11 (+1nc).
Herman was never athletic to begin with, but he's slowed down even more in recent years, and that's coincided with three losses in a row, but a TKO win over Patrick Cummins in May has kept him afloat for the time being.
The 24-year-old Ibragimov comes in on short notice here, but he has is reasonably well rounded with both strikes and submissions in his arsenal, and I think his aggression and pace will serve him well here, leading to a first round stoppage due to strikes against his ageing opponent.
Khadis Ibragimov to win by TKO in Rd1.
—
Ramazan Emeev vs. Anthony Rocco Martin
Emeev is a strong wrestler who tends to use his striking as a means to an end to set up clinch and takedown opportunities, and from there he has a stifling approach, though he can work for submissions too.
Martin doesn't offer much of an output on the feet either, but he's a more capable and versatile striker than Emeev and could make an impression if he can keep him engaged in a striking battle.
Martin also a solid grappler in his own right with good BJJ, and in recent times only Demian Maia has been able to best him, so although there's a chance that Emeev just smothers him, I'm willing to believe that Martin can fend off some of the wrestling attempts and make the bigger impact on the feet to edge his way to a decision victory here.
Anthony Rocco Martin to win by decision.
—
Shamil Gamazatov vs. Klidson Abreu
At first glance Gamazatov's 13-0 record may seem impressive, but it's worth noting that the level of competition he's been facing was less than stellar and he also comes into this fight after over a year on the sidelines.
Nevertheless, Gamazatov has fairly solid wrestling and will be looking to make that count here against Abreu, though he'll have to be careful of the Brazilian's crafty submission skills.
Abreu is also the more offensively minded of the two on the feet, but though Gamazatov might not be as promising as his record suggests, I think his wrestling advantage will be just enough to get the nod from the judges on this occasion.
Shamil Gamazatov to win by decision.
—
Prelims
Magomed Ankalaev vs. Dalcha Lungiambula
Rustam Khabilov vs. Sergey Khandozhko
Roman Kopylov vs. Karl Roberson
Abubakar Nurmagomedov vs. David Zawada
Pannie Kianzad vs. Jessica-Rose Clark
Grigorii Popov vs. Davey Grant