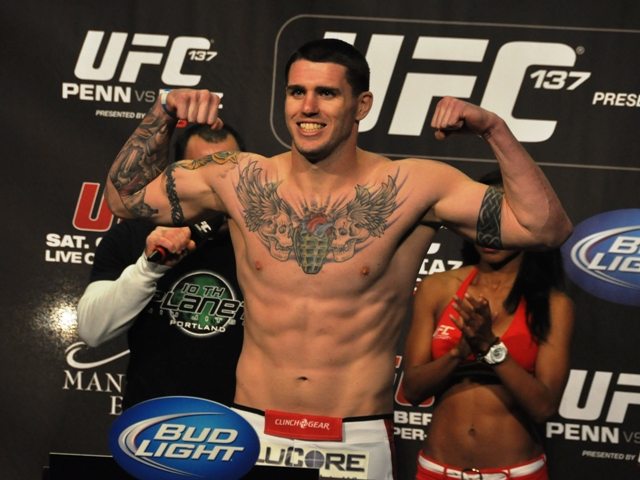 Former UFC fighter Chris Camozzi has announced that he's signed for the Glory Kickboxing organization.
The 30-year-old became a free agent in early June after his current UFC deal came to an end following a disappointing run of form that had seen him lose his last three fights in a row against Thales Leites, Dan Kelly and Trevor Smith.
Aside from briefly being released in 2014, Camozzi has essentially been with the UFC since 2010 and in total had racked up a 9-10 record, including wins over the likes of Joe Riggs, Tom Watson, Nick Ring and Luiz Cane.
Camozzi's overall MMA record stands at 24-13 and there would surely have been other smaller promotions who would have been happy to sign him up, so it's a big decision for him to broaden his horizons and step into the kickboxing ring.
To some extent it makes sense. After all, he's always been primarily a striker and nearly half of his career losses have come by way of submission.
Nevertheless, he'll now be taking a step up in the caliber of striker he'll be going up against in Glory's middleweight ranks, so it's going to be a challenge for him to make his mark there.
Camozzi has indicated that he is currently targeting December for his Glory debut, though his opponent isn't known at this stage.