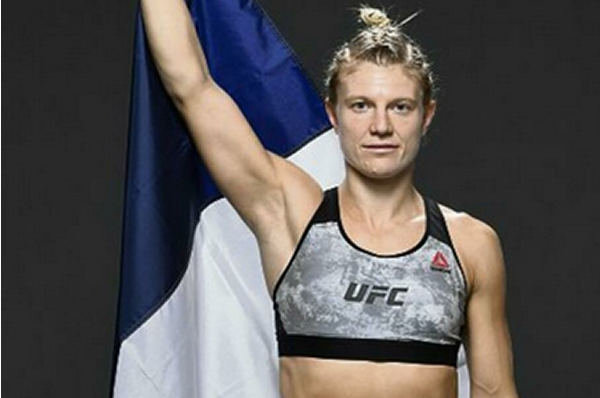 Manon Fiorot has revealed that she suffered a bad knee injury during her latest victory over Katlyn Chookagian at UFC 280 last month and as a result she will now need to undergo surgery.
"We went to see a really specialized surgeon in Lyon, one of the best knee specialists, Dr. Bertrand Sonnery Cottet," Fiorot told RMC Sport. "He operated on Zlatan Ibrahimovic and he takes care of a lot of football players. He looked at my leg and examining my knee in five minutes, without even looking at the MRI, he told me that everything was broken, that the ligament was broken. And the MRI confirmed that afterwards. It is a total rupture of the ligament. The rehabilitation had been done well and the last MRIs before the fight showed that it was well repaired. But apparently, it wasn't strong enough.
"I will have surgery by him next Tuesday in Lyon. It reassures me and gives me confidence because I know he's a very good surgeon."
So that surgery is likely to keep Fiorot out of action for an extended period, which is unfortunate as she's currently the No.1 contender in the flyweight division after amassing a five-fight winning streak since joining the UFC at the start of 2021.
The 32-year-old Fiorot's UFC campaign began with back-to-back TKO victories over Victoria Leonardo and Tabatha Ricci, while she's since followed that up with decision victories over Mayra Bueno Silva, Jennifer Maia and most recently getting the better of Chookagian.
With a 10-1 career record that leaves her as potentially one of long-time flyweight champion Valentina Shevchenko's toughest title challengers to date, while Fiorot has also suggested that upon her return a title eliminator against Alexa Grasso would also be of interest, although given her injury situation that particular match-up might not work out timing wise.