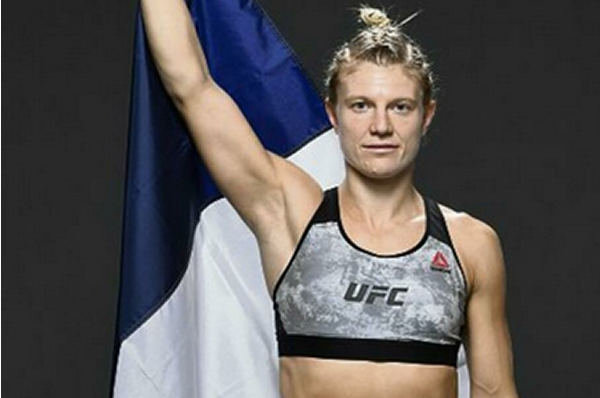 Alexa Grasso's somewhat controversially retained her flyweight title against Valentina Shevchenko via a split-draw decision at UFC Fight Night 227 on Saturday night, and while that could pave the way for a trilogy fight between them, two of the division's other leading contenders are not insisting that they deserve to be next in line.
"I watched the fight, and for me it was a very close fight," the No.2 ranked Fiorot told MMA Junkie. "Neither impressed me, but Alexa was closer to finishing the fight. Valentina herself said that she's injured and that she wishes to recover. Grasso got her chance when I was injured, so now it's my turn. (My wins over Tabatha) Ricci, (Mayra) Bueno Silva, (Jennifer) Maia, (Katlyn) Chookagian, (Rose) Namajunas isn't enough?"
Meanwhile, the No.3 ranked Blanchfield believes her six-fight winning streak since joining the UFC means she should be at the front of the queue.
"I feel like I definitely should be next," Blanchfield told The Schmo. "I feel like trilogies sometimes can clog up the divisions. And I think putting some new blood in for the title will be super helpful. But you know, I mean I know Manon's right behind me, so if anything, I can beat her up too if they do a trilogy. But I wanna be next."
As for the champion herself, Grasso appears to be leaning towards facing a fresh contender, but she appears content to leave the final decision down to the UFC.
"It's an interesting question," Grasso said at the post-fight press conference. "I wouldn't like to stop the division. There's a lot of girls fighting a lot to have this opportunity like I did. I wouldn't like to stop it, but whatever the UFC says, I'm in."