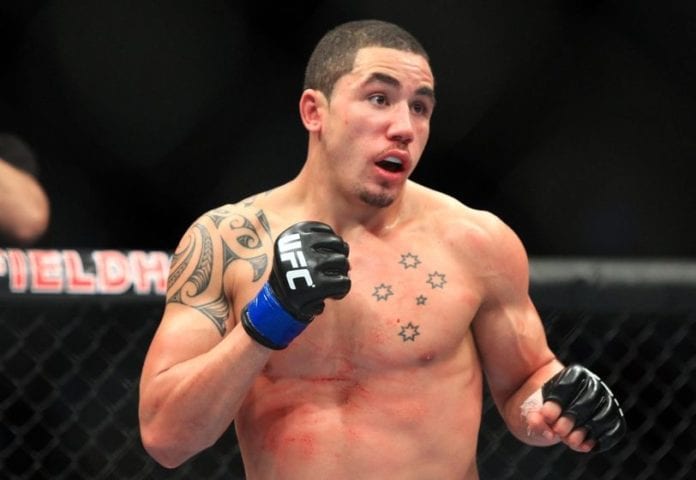 Dana white has revealed that middleweight champion Robert Whittaker is in bad shape right now after suffering from a serious staph infection.
"He had staph infection in his stomach," White told TSN at the weekend. "From what I understand, it wasn't treated properly and started to eat away at parts of his organs. He's in serious condition, so it's going to be a minute before he's back,
"I think. Hopefully it turns around quick, but that stuff is life threatening if not treated the right way."
Whittaker had been due to fight Luke Rockhold at UFC 221 in Perth, Australia on February 11th, but due to his current battle with staph he was recently replaced by Yoel Romero, and by the sounds of things it's going to be a while before he has a chance to return and defend his title.
That's unfortunate as the 27-year-old Whittaker was in great form prior to this latest setback, having won the interim title back in July with a unanimous decision win over Romero that took his unbeaten run in the UFC to eight fights.
He was then kept out of action for the remainder of the year due to a knee injury, but nevertheless did see himself being promoted to undisputed champion after Georges St-Pierre vacated the title he'd just won against Michael Bisping in the latter stages of 2017.