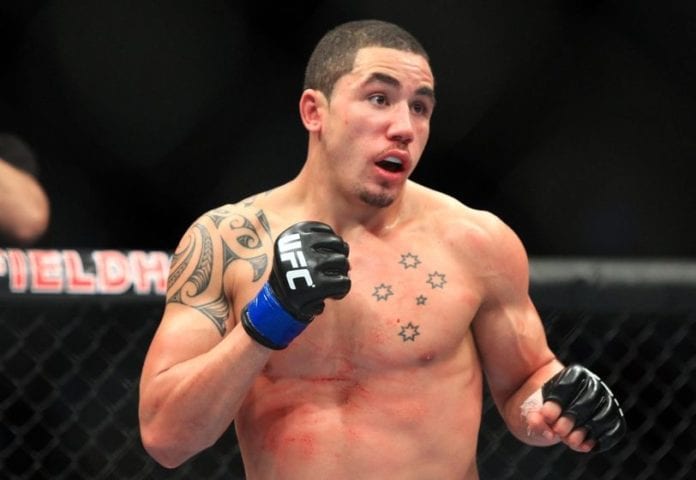 Robert Whittaker lost the middleweight title to Israel Adesanya last month and now the 28-year-old is starting plot his route back to a title shot.
It seems that Whittaker isn't looking for an easy fight though and has targeted Darren Till as a potential next opponent.
"That's the fight I'm currently interested in," Whittaker told The Daily Telegraph. "Plus I've never been to Europe before, so what better reason to go?"
Till had not picked an easy fight for his comeback either when he took on Kelvin Gastelum in his middleweight debut at UFC 244 last weekend, despite coming off a brutal knockout loss to Jorge Masvidal earlier in the year.
Nevertheless, Till managed to emerge victorious via split decision and has since been installed as the No.5 contender at 185lbs.
With Whittaker having just fought Adesanya, Paulo Costa out injured and already having beaten Yoel Romero twice, Till is one of the only options left for him at the top end of the division, with the other being Jared Cannonier, who sits one place higher than the Brit at No.4 in the rankings.
As for Till himself, he actually called out Yoel Romero yesterday, but has since jokingly taken that back in an Instagram post, hinting that he had been drinking when he made the post!