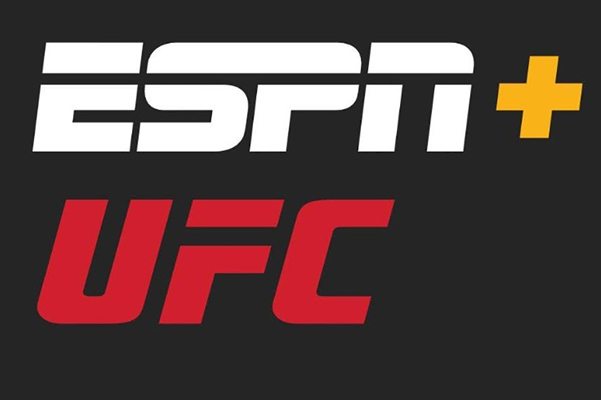 UFC Fight Night 176 takes place this coming Saturday night in Las Vegas and we've got our predictions for all the fights below.
Main Card
Alistair Overeem vs. Augusto Sakai
At 40-years-old, Overeem is still more than holding his own in the heavyweight ranks, having won three of his last four fights by way of strikes.
That's impressive when you consider that his loss during this run was by KO against Jairzinho Rozenstruik, which is now the fifth time in his UFC run that he's been rendered unconscious, in addition to a further two TKO losses – not to mention the other 10 times he's been stopped by strikes earlier in his career in MMA and kickboxing.
Overeem's battle weary chin was tested again last time out against Walt Harris, who dropped him, but he was able to regain his senses on that occasion and rallied to secure a second round TKO stoppage.
Still, the younger, fresher Sakai will surely fancy his chances of finishing Overeem, particularly since he's lost just once in his 17-fight career so far and has 11 finishes via strikes.
It's worth noting however that the level of competition Sakai has been facing hasn't been all that high at times, and in recent times veterans like Andrei Arlovski and Blagoy Ivanov have both taken him to a split decision verdict.
I'd argue that Overeem remains a more dangerous opponent than either of those two, and while Sakai is a solid enough striker, he's not got the kind of fast, explosive offense that's likely to catch the aging 'Reem' off-guard.
As such I think Overeem's more technical striking could well win out here, while his wrestling should also pose problems for Sakai too, leading to a TKO finish for the veteran in the third round.
Alistair Overeem wins by TKO in Rd3.
—
Ovince Saint Preux vs. Alonzo Menifield
After a single lackluster fight at heavyweight which he lost by split decision to Ben Rothwell, OSP returns to light-heavyweight for a fight with Menifield that was delay earlier this month after he tested positive for Covid.
OSP's UFC run has been frustrating as he's never really seemed to harness his athletic potential and show the kind of improvements you would expect in his skills and fighting style. His penchant for pulling off the von-preux choke has to be respected, but meanwhile his striking still lacks any real sense of cohesion and often relies on a low-output approach punctuated by the occasional kick.
On the other hand, Menifield will bring the fight to OSP with much more purpose and the confidence that comes from having finished all nine of his career victories inside the distance, including eight by way of strikes.
The downside for Menifield is that if he doesn't get that early stoppage he tends to run out of steam. That could well play into OSP's hands, as he's hard to finish, will have a 3″ height and 4″ reach advantage, and his slower placed approach should ensure he's got more gas left in the tank in the second and third rounds to either outpoint his opponent via strikes or take him down and find a submission stoppage.
Ovince Saint-Preux to win by submission in Rd2.
—
Michel Pereira vs. Zelim Imadaev
Entertainment is guaranteed when Pereira steps into the Octagon as he seems to treat fights like an exhibition where the goal is to show off as many eye-catching and acrobatic techniques as possible.
That's a lot of fun to see, and at times it can lead to jaw-dropping highlight-reel finishes, but it can also leave him wasting a lot of energy launching into ineffective flashy strikes, when something more simple would have got the job done, leading to troubling cardio issues and sloppy errors of judgement.
Imadaev has a more 'regular' style, but did have a reputation as a big finisher prior to joining the UFC, although he's found the going tougher in the Octagon so far and has lost two fights in a row, including being KO'd in his last bout.
Coming off back-to-back losses, will Pereira have learned from his previous fights and fight a bit smarter this time around? I'm not entirely convinced based on his pre-fight comments about wanting to entertain. This is a guy who already has 11 losses on his record at only 26-years-old, so despite his obvious potential, some of it may well go to waste due to him being a bit of a loose cannon.
Nonetheless, this still looks like a winnable fight for him, with Imadaev likely to engage with him more than he should, which will lead to him getting caught out by something from Pereira's endless bag of tricks on the feet by early in the second round.
Michel Pereira wins by TKO in Rd2.
—
Sijara Eubanks vs. Karol Rosa
Fight cancelled on short notice due to Rosa being hospitalized after a bad weight-cut.
—
Thiago Moises vs. Jalin Turner
Both of these fighters made their way into the UFC via the Contender Series and have since racked up 2-2 records in the Octagon.
Moises run has been more notable so far, defeating Michael Johnson by submission last time out. he should have the edge on the mat in this fight too, so look for him to attempt to press home that advantage.
On the other hand, Turner has an impressive finishing rate and is remarkably lanky for the lightweight division, standing 6ft 3″ tall, 6″ above Moises, while also having a 6.5″ reach advantage into the bargain.
Despite his size, Turner has been finished in the past via strikes, but it's his grappling vulnerabilities that are likely to be hid downfall here and I like Moises chances of getting inside on the bigger man for an early takedown and then locking up a submission stoppage.
Thiago Moises wins by submission in Rd1.
—
Prelims (Predicted winners in bold)
Alexander Romanov vs. Marcos Rogerio de Lima
Andre Muniz vs. Bartosz Fabinski
Viviane Araujo vs. Montana De La Rosa
Brian Kelleher vs. Kevin Nativdad
Cole Smith vs. Hunter Azure