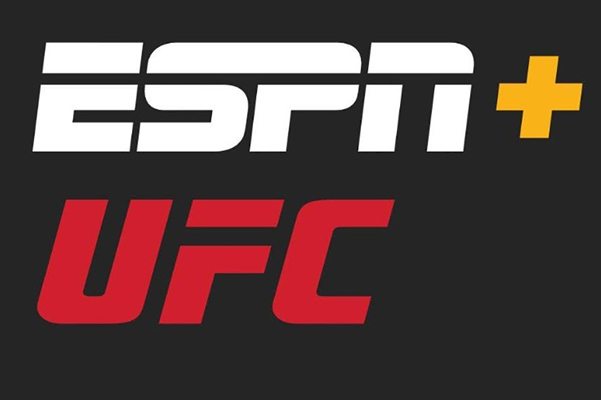 UFC Fight Night 186 takes place tomorrow night and we've got our predictions for all the fights below.
Main Card
Jairzinho Rozenstruik vs. Ciryl Gane
Despite his imposing physique, Gane is not just a brawling brute, instead being surprisingly light on his feet and utilizing technical muay thai striking from range, while also showing off a ground game that appears to be developing very nicely, already bearing fruit with submission stoppages inside the Octagon.
Rozenstruik has a vast background in kickboxing though, so he's not going to be overawed by Gane's stand-up here.  He will be fighting at a 5″ disadvantage in terms of reach and isn't as quick as his opponent, but Rozenstruik  is a heavy-hitter and is willing to be patient and not overexert himself, waiting for the right moment to unleash a potentially fight-ending blow.
Gane has power too though and Rozenstruik will have to constantly be on his guard for takedown attempts that could put him well outside of his comfort zone.
In the end I think that will prove to be Rozenstruik's undoing here as Gane uses his strikes to set up takedowns and emerges with a second round submission stoppage.
Pick: Ciryl Gane wins by submission in Rd2.
—
Nikita Krylov vs. Magomed Ankalaev
Krylov aggressive offense makes him a lot of fun to watch, even if he's not the most technically sound, and he's been fairly successful with it, proving to be an adept finisher on the feet and particularly on the mat by submission.

Ankalaev takes a different approach, being a more cool-headed competitor who proved in his back-to-back fights against Ion Cutelaba recently that he's not going to wilt under sustained pressure on the feet, demonstrating powerful counter-striking and stopping power in both his punches and kicks.
Ankalaev is also a very good wrestler and that could foil Krylov's crafty submission game, so I favor his more refined approach here, coolly picking apart his opponent on the outside here while mixing in takedowns when required to earn a decision victory
Pick: Magomed Ankalaev wins by decision.
—
Montana De La Rosa vs. Mayra Bueno Silva
These two ladies are at their best on the mat, with De La Rosa possessing solid wrestling and very good submissions, while Silva is perhaps even more potent in terms of her jiu-jitsu prowess.
Neither fighter is going to set the world on fire on the feet, but Silva appears to be more comfortable upright and her pressure-based kickboxing could give her the edge in that department.

So, it could be that Silva looks to keep this one upright and foil De La Rosa's attempts to bring her down, but I also feel that she can perform well with sweeps and submission attempts too if that's where the fight goes, which will take her to a victory by decision.
Pick: Mayra Bueno Silva wins by decision.
—
Pedro Munhoz vs. Jimmie Rivera
Two talented bantamweights here who previously met in the Octagon five years ago, with Rivera coming out on top, although only narrowly by split-decision.
Since then they've continued to mix it up with other high-level talents and at times emerged victorious, but never quite put together the run of results that would lead to a title shot.
As such this figures to be another very close, well-matched fight.  Rivera is a very solid wrestler, but he's also wielding good boxing ability too and works well on the counter, and though he's not really known as a major finishing threat he does carry some power.
Munhoz striking style is more based around pressure and he's the heavier-handed of the two, while on the mat he's always a threat via submission, and in particular his deadly guillotine choke that can make opponents wary about taking him down.
Both men are very durable, so I think we're headed for another decision here and I think it'll largely play out on the feet, with Rivera's counter-striking again being a crucial component to help him edge out a win on the scorecards.
Pick: Jimmie Rivera wins by decision.
—
Angela Hill vs. Ashley Yoder
Hill defeated Yoder by decision three-and-a-half years ago, so it's not immediately obvious why the UFC were suddenly eager to put together this rematch on short notice.
Hill is coming off back-to-back losses, but has actually impressed during that period due to the caliber of opposition – taking two well respected mainstays of the division, Claudia Gadelha and Michelle Waterson to a split decision verdict.
Hill is a fast volume striker with good technique and strong cardio enabling her to push a hard pace throughout.  She will be at a 4″ height and 5″ reach disadvantage though, but her quick in-and-out footwork should help make up for that.
Yoder's a gritty competitor who has worked to develop her striking game, but still remains at her best on the mat, though hasn't had success finding a finish in either regard since joining the UFC.
I expect this one to go to the scorecards and I think Hill should be able to fairly comfortably outstrike Yoder on the feet, while she does have decent wrestling too if it's required.
Pick: Angela Hill wins by decision.
—
Alex Caceres vs. Kevin Croom
A 10-year UFC veteran, Caceres is actually enjoying his best run so far after putting together three wins in a row, while Croom is also a long-time MMA veteran, but has only just made it into the promotion and earned a submission win over Roosevelt Roberts in his debut (later amended to a no-contest following a positive marijuana test).
Submissions have been Croom's best weapon many times over the course of his time on the regional circuit, though it's worth noting he's also been tapped out himself several times.
The same could be said about Caceres, who has also proven to be a crafty grappler,  but the times when he has been tapped out it's generally come against a much higher level of opposition than his opponent on Saturday night.
Meanwhile, on the feet Caceres has an eye-catching karate style that can be more style than substance at times and lacks potency, but I think his speed and movement at range could prove troublesome for Croom.
Both of these fighters can be inconsistent, but Caceres has consistently being going up against much better competition and that has helped him improve his game, so I think he'll get the better of the striking exchanges and his quick scrambling on the mat will set him up for a second round stoppage via submission.
Pick: Alex Caceres wins by submission in Rd2.
—
Prelims (Predicted winners in bold)
Alex Hernandez vs. Thiago Moises
Ramazan Kuramagomedov vs. Alex Oliveira
Alexis Davis vs. Sabina Mazo
Vince Cachero vs. Ronnie Lawrence
Dustin Jacoby vs. Maxim Grishin