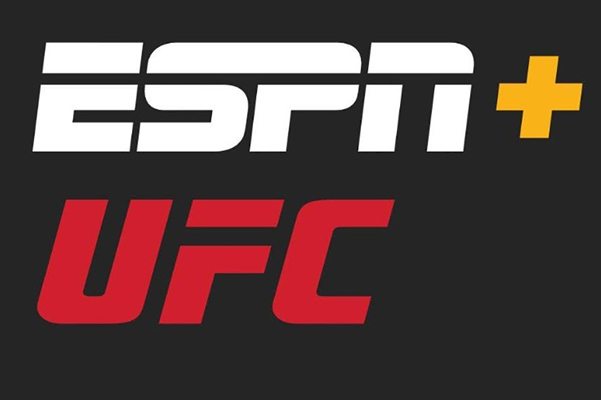 The final UFC card of the year takes place on Saturday night in Las Vegas and we've got our predictions for all the fights below.
Main Card
Stephen Thompson vs. Geoff Neal
A year since their last Octagon outings, both Thompson and Neal will be eager to end 2020 with a win under their belts on the final UFC card of the year.
Neal's layoff is more concerning because he's had health issues to deal with, so there are definitely some concerns about how he'll perform on Saturday night, but he'll be hoping to pick up where he left off as he was in the midst of a five-fight winning streak in the UFC and coming off back-to-back TKO victories over Niko Price and Mike Perry.
Thompson is a tough opponent to return to action against though, with his picture-perfect karate-style striking, range management and counter-striking having led him to two title-shots at 170lbs so far.
Neal is a good athlete though and so not only carries the bigger power here in his punches and kicks, but he is also fast and can be methodical with his striking too.
Thompson is adept at a 'point-fighting' style where he takes few risks and does just enough to outstrike his opponent, but at 37, although he's still well conditioned, he's no longer in his prime and recent years have suggested he is a bit more hittable than in the past.  With that in mind, I think Neal's ability to cover ground quickly with real power could afford him opportunities to hurt 'Wonderboy' and secure a third round TKO stoppage.
Pick: Geoff Neal wins by TKO in Rd3.
—
Jose Aldo vs. Marlon Vera
Aldo has lost his last three fights in a row, but while he's no longer the unbeatable force he once was, he's still been putting on very competitive fights against other top-flight talents, so it would be wrong to suggest that he's now washed up.
Vera's confidence will be high after earning a notable win over rising star Sean O'Malley last time out, and that wasn't a fluke as he's won six of his last seven fights.  He's a well rounded fighter who utilizes boxing and leg kicks to good effect, while he's also adept on the mat and has a good number of submission victories to his name.
On the feet Aldo has a similar style as he too has crisp boxing and is known for his heavy leg kicks, but he's operating at a higher level technically and is sharper on the counter, commands range well and is very sound defensively too, while his takedown defense figures to shut down Vera's ground game.
Vera's the younger, more energetic fighter and has never been stopped inside the distance, but I don't see him being able to wear down Aldo in a three-round fight and I see the former featherweight champion outstriking him to earn a decision victory.
Pick: Jose Aldo wins by decision.
—
Khaos Williams vs. Michel Pereira
This should be a fun one, with Williams coming off two stunningly swift highlight-reel KO victories so far this year, while Pereira has some of the most dazzling and acrobatic striking in the sport.
The drawback to Williams thunderous striking exploits is that it means we haven't really seen how he'll cope against a solid level of competition when he doesn't get that big early finish, so there's still questions left unanswered heading into this one.
Pereira is also going to be a fight unlike any other Williams has faced so far as he embraces his capoeira background and is wildly creative in the cage, launching into all kinds of exotic strikes, which makes him very unpredictable, and to his credit it's not all for show as he has delivered some big finishes.
That being said, Pereira is so focused on being an entertainer that he can waste a lot of energy going for low-percentage, energy-sapping acrobatics that can leave him running on empty later in the fight, though he does seem to be reigning that in a little.
His offensive focus can also come at the expense of his defense too, and I think that could be crucial for Williams.  If he maintains his composure then he's going to find opportunities to take advantage of those defensive lapses, and so helped along by his 4″ reach advantage and fight-ending power, I'm taking Williams to keep his run going for the time being with another first round KO stoppage.
Pick: Khaos Williams wins by KO in Rd1
—
Marlon Moraes vs. Rob Font
Despite a few setbacks over the past 18 months, Moraes remains a major force in the bantamweight ranks, although I'm not a big fan of the fact he's returning to action again just a couple of months after a TKO loss to Cory Sandhagen.
While he's not been Font is a very capable 135lb'er who has picked up some nice wins during his 7-3 UFC run against the likes of Thomas Almeida, Sergio Pettis and Ricky Simon, while also having suffered against strong opposition like Raphael Assuncao, Pedro Munhoz and John Lineker.
Font is the bigger man here, with 2″ in height and 4.5″ in reach over Moraes, and he'll be implementing an effective boxing-focused gameplan here and works well behind the jab.
Font's offense isn't as versatile as Moraes though, who has a fast and dynamic striking style that includes heavy leg and head kicks, solid punches and dangerous knees, and I think that gives him the edge here and he'll emerge the victor via a second round TKO stoppage.
Pick: Marlon Moraes wins by TKO in Rd2.
—
Marcin Tybura vs. Greg Hardy
Having shown signs of development over the past year, Hardy ends 2020 by getting another opportunity to step up in competition against an established veteran in Tybura.
Hardy seems to be starting to find a better balance between conserving energy and utilizing his fight-ending power as he gains experience utilizing his kickboxing fundamentals.
Tybura will likely be looking to test other aspects of Hardy's skill-set though as he's an all-rounder who could strike with him, but is the kind of fighter who is willing to embrace the grind and work from the clinch and on the mat, where he'll offer a submission threat.
Tybura is coming off three wins in a row, but before that he did go through a spell in which he was stopped three times in four fights via strikes, so his chin is definitely a concern here against a faster, more heavy-handed opponent.
Still, I think Tybura uses his experience to his advantage here and avoids extended striking exchanges in favor of utilizes his grappling skills to grind out a decision victory.
Pick: Marcin Tybura wins by decision.
—
Gillian Robertson vs. Talia Santos
Both Robertson and Santos had fights cancelled on short notice recently, and so now fight each other instead.  The plus side is that their original opponents weren't too dissimilar style wise to who they are now facing, so their preparations won't entirely go to waste.
So, for Santos in particular, that means she's still facing a ground specialist with a strong submission game in Robertson.
That's not necessarily ideal for her though as she is first and foremost a very solid muay thai striker who showed off significant stopping power during her run through the regional circuit, although the standard of opposition left a lot to be desired.
She's showing real signs of promise in the UFC recently too though and with Robertson's own striking still being a work in progress, it gives Santos an opportunity to really utilize her 5″ reach advantage and keep her at bay with straight punches and kicks.
It's up to Robertson to close the distance and get the takedowns she needs to swing this fight in her favor then.  That's definitely possible, but though it's not a confident pick I'll take Santos to ward off those early attempts and force her into a largely striking based match-up that she will help her to a decision victory.
Prediction: Talia Santos to win by decision.
—
Prelims
Anthony Pettis vs. Alex Morono
Sijara Eubanks vs. Pannie Kianzad
Deron Winn vs. Antonio Arroyo
Tafon Nchukwi vs: Jamie Pickett
Jimmy Flick vs. Cody Durden
Christos Giagos vs. Carlton Minus