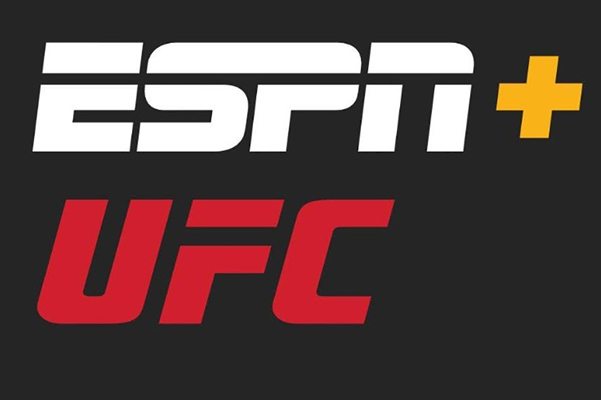 UFC On ESPN+ 30 takes place tomorrow night on Fight Island and we've got our predictions for all the fights below.
Main Card
Deiveson Figueiredo vs. Joseph Benavidez
The first title fight between these two a few months ago was controversial, with Figueiredo being eligible to win the belt after coming in overweight, and then a clash of heads between the two taking place just moments before the Brazilian TKO'd Benavidez.
Even so, before the finish Figueiredo seemed to be coping well with Benavidez, which will give him confidence heading into this rematch. He certainly has the power advantage here and actually was coping well with him on the mat too last too.
Now 36 and having fought against the best for many years, it's possible that Benavidez is finally starting to show signs of no longer being in his prime, but he's still a well-rounded fighter and always comes in great shape cardio wise, so I'd expect him to try and keep a high pace here in the hopes of gradually wearing down Figueiredo and capitalizing in the later rounds.
That's certainly possible, but I think at this stage in their careers Figueiredo can again get the better of the action and emerge with a third round TKO stoppage.
Deiveson Figueiredo wins by TKO in Rd3.
—
Kelvin Gastelum vs. Jack Hermansson
Gastelum is coming off two losses and is undersized for the division, but he still remains a tough fight for anyone at 185lbs.
Hermansson will make that size differential rather obvious as he's 3″ taller and has 6″ in reach over Gastelum, which he'll use to try to keep his opponent on the end of his strikes, while still remaining aggressive.
Nevertheless, it's hard to keep Gastelum at bay as he covers the ground very quickly, has fast hands and packs power in his punches.
Hermansson gets some of his best work done of the mat with heavy ground and pound and submissions, but due to Gastelum's strong wrestling and stocky base it may prove difficult to get anything going in that regard.
Instead I think Gastelum may actually be able to dart in and out, taking advantage of weaknesses in Hermansson's striking defense to land the more telling blows here and emerge with a decision victory.
Kelvin Gastelum wins by decision.
—
Marc Diakiese vs. Rafael Fiziev
Two talented strikers on display here and that should make for a fun fight. The dynamic Diakiese has a wealth of striking options at his disposal and he's a proven finisher, but he's been frustratingly inconsistent at times and some opponents have been able to find weaknesses in his style. However, he's shown signs of improvement recently and now operates better from range and utilizes movement more to his advantage.
Though he's not as well known, Fiziev is a very good striker in his own right and has a lot of experience outside of MMA too in Muay Thai, so he's unlikely to be overawed by Diakiese here.
That being said, Diakiese has actually shown some notable wrestling chops courtesy of big takedowns, and that together with his creative output may be his ticket to gaining the upperhand here, and secure a second round TKO stoppage.
Marc Diakiese wins by TKO in Rd2.
—
Luana Carolina vs. Ariane Lipski
Lipski was a notable prospect when she arrived from KSW, but the 'Queen Of Violence' hasn't quite lived up to that so far after getting off to a rocky start in the UFC, albeit against good opposition.
She has righted the ship since then with a victory, so it'll be interesting to see if she now settles in properly as she has good kickboxing and can operate decently from top position too, though she tends to be more vulnerable when she's fighting from her back.
Carolina claimed a win in her UFC debut and has similar skills to lipski, but we've still to see how she copes against more challenging opposition. It's not an easy pick to make, but I think lipski may well have the higher ceiling of the two skill-wise and I'll take her to get the nod in a close decision verdict.
Ariane Lipski wins by decision.
—
Askar Askarov vs. Alexandre Pantoja
Earmarked as a potential replacement for Deiveson Figueiredo if he hadn't tested negative for Covid-19 prior to tomorrow night's headliner, Pantoja is a very good flyweight who combines hard hitting striking with dangerous jiu-jitsu to make life difficult for his opponents.
Askarov has good credentials too though, having remained undefeated up until this point in his 12-fight career, and he's a solid striker with good wrestling and is a submission threat too.
I like Pantoja here though. I think he provides more of a threat both on the feet and on the mat and will come away with a second round submission stoppage here.
Alexandre Pantoja wins by decision.
—
Prelims (Predicted winners in bold)
Roman Dolidze vs. Khadis Ibragimov
Grant Dawson vs. Nad Narimani
Joel Alvarez vs. Joe Duffy
Montel Jackson vs. Brett Johns
Malcolm Gordon vs. Amir Albazi
Davi Ramos >vs. Arman Tsarukyan
Carlos Felipe vs. Serghei Spivac