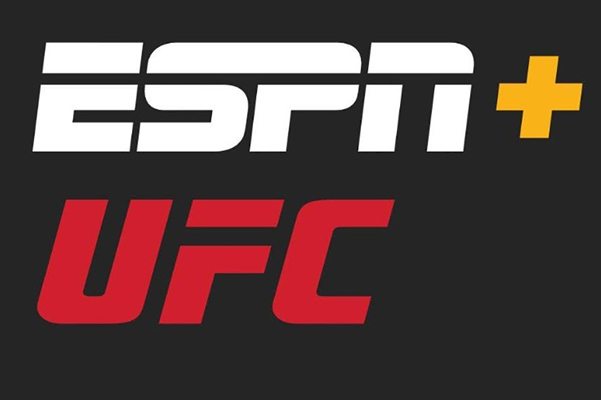 UFC On ESPN+ 33 takes place tomorrow night in Las Vegas and we've got our predictions for all the fights below.
Main Card
Anthony Smith vs Aleksandar Rakić
Just three months ago Smith appeared like he had a lengthy layoff on the horizon after a fifth round TKO beating against Glover Teixeira left him with a broken orbital bone, broken nose and missing teeth, but remarkably here he is back in action again in the main event of this card.
The wisdom of such a speedy return to action is certainly questionable, especially given that he's going up against another dangerous opponent in Rakic, an athletic striker with punishing leg kicks and potentially fight-ending head kicks and punches.
Of course Smith is a big offensive threat in his own right and is the kind of fighter where you have to be as wary of all eight of his limbs because he can stop fights with any of them, while he also can finish with submissions too if he can find a way to get this one to the mat – which will be easier said than done as Rakic's takedown defense is solid.
Smith's toughness can never be questioned, but he is 48-fights into his professional career now and has been stopped by strikes on nine occasions, so I feel the 32-year-old should have given himself more time to recover and Rakic will punish him for it in a hard-hitting battle that he'll end by TKO in the second round.
Aleksander Rakic wins by TKO in Rd2.
—
Robbie Lawler vs Neil Magny
A few years ago during his memorable title run this is the kind of fight that an in-form, aggressive, inspired and hungry Lawler would have approached with gusto, but nowadays no one is quite sure what to expect from him.
It's been a year since we last saw 'Ruthless' and the 38-year-old looked surprisingly lackluster in his last fight against Colby Covington and couldn't seem to pull the trigger, leading to his third loss in a row. That has left concerns that perhaps age and his brutal wars with the likes of Rory MacDonald and Carlos Condit, not to mention his KO loss to Tyron Woodley, have stolen some of Lawler's thunder.
That could be good news for Magny, who is on-the-up at the moment after back-to-back wins in the last few months. He'll enjoy a 4″ height and 6″ reach advantage here too, which he uses to try to keep opponents at bay while still keeping up a consistent output of strikes and threatening with takedowns.
Magny doesn't have the kind of power that's going to scare Lawler, so potentially this is the kind of fight where we see a return to the 'Ruthless' of old as he pressures his way into range to land bombs and get back to winning ways with a highlight-reel KO.
A few years ago that would have been my pick, but I'm not so sure in 2020 and do feel that Magny's range management, volume striking and takedown threat can potentially stop Lawler from getting his groove back and lead him to a decision victory.
Neil Magny wins by decision.
—
Alexa Grasso vs Ji Yeon Kim
Grasso steps up to flyweight to meet a former bantamweight in Kim, who will have a 2″ height and 6″ reach advantage over her on Saturday night.
While the size differential is a concern for a fighter of Grasso's small stature, she is definitely the more technical striker here and has the kind of movement and control of range that should help her find success on the feet.
Kim is a capable striker in her own right and indeed earned a KO stoppage in her last Octagon outing, but the reality is she's generally not known as a finisher on the feet.
Grasso's UFC run hasn't quite lived up to the heights some people had hoped so far, and that's often been down to getting overpowered on the mat, but that's not Kim's forte and I think that will enable Grasso to edge her way to a decision victory here, though I do still question whether 125lbs is the right division for her going forward.
Alexa Grasso wins by decision.
—
Ricardo Lamas vs Bill Algeo
This is a challenging first fight for Algeo in the UFC, coming in on short notice to replace Ryan Hall against an established veteran in Lamas.
That being said, Lamas is now 38 and coming off a year lay-off following a disappointing 1-3 run that included two KO losses, albeit against high ranking opponents in Josh Emmett and Calvin Kattar.
Algeo isn't known for wielding that kind of stopping power though and while he does pose a submission threat, he'll have a hard time putting that side of his game to work against a strong grappler like Lamas, and so I like the well-rounded veteran to have the upper-hand here and secure a decision victory.
Ricardo Lamas wins by decision.
—
Magomed Ankalaev vs Ion Cuțelaba
These two's first fight ended in controversy when Cutelaba appeared to get hurt early, leading to a TKO stoppage, only to then bounce back up to his feet to angrily berate the referee, claiming that he had been faking being hurt to set a trap for his opponent.
If true that was a curious gameplan from Cutelaba as normally he is the aggressor early in a fight and goes all out for a quick finish with big overhands and thunderous ground and pound. He's certainly had his fair share of success in that regard, though the catch is that if he doesn't find that stoppage he seeks then he tends to run out of steam later on.
That could spell trouble here then, as judging by their last encounter Ankalaev isn't going to be overawed by getting into a heated battle early in the fight and has potent striking of his own, including very good kicks, while he's also a strong wrestler and is much better at managing his energy reserves.
With that in mind I think barring Cutelaba catching him with something big in the early stages of the fight then Ankalaev has all the tools to emerge victorious here, though he may have to wait til his opponent starts to fade before getting a TKO stoppage in the second round this time around.
Magomed Ankalaev wins by TKO in Rd2.
—
Prelims (Predicted winners in bold)
Maki Pitolo vs Mizuki Inoue
Mallory Martin vs Hannah Cifers
Alessio Di Chirico vs Zak Cummings
Alex Caceres vs Giga Chikadze
Saparbek Safarov vs Julian Marquez
Polyana Viana vs Emily Whitmire
Sean Brady vs Christian Aguilera