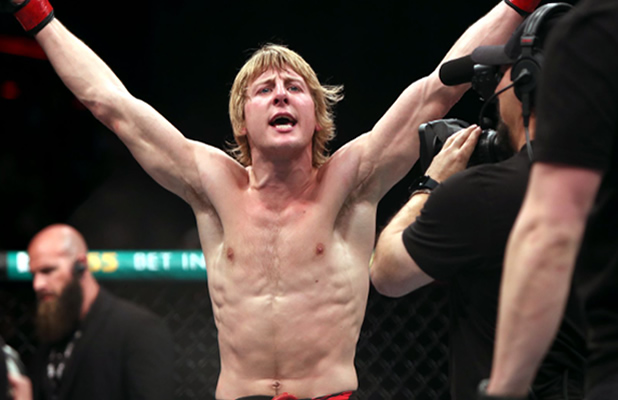 Paddy Pimblett may be a rising star in the UFC whose known for his outspoken, larger-than-life persona, but judging from this recent chat with a neighbour that was caught on a doorbell video it seems that he's now completely let his fame go to his head.
"Alright love, it's just that my dog has done a sloppy s*** outside, I was just wondering if you've got some water, I don't want to leave it outside your front path," Pimblett told the woman, who'd answered the door via her Ring doorbell app.
"Is that Paddy the Baddy?" the woman asked him, to which he confirmed that it was.
"I'm five minutes away from home, don't worry, I'll clean it," she responded.
"Are you sure? I feel terrible, you know what I mean?" Pimblett said.
"No, it's alright!" She responded while laughing.
"It's just he's done a sloppy s*** and I can't even pick it up with a poo bag, you know what I mean?" Pimblett repeated.
"No, don't worry, I'll clean it when I get in", she assured him.
"Ta, thank you very much once again. I'm sorry about that, I hate doing stuff like that, that's why I knocked on," Pimblett said before walking off.
The video has since gone viral, racking up over 4 million views on Twitter.
A former Cage Warriors champion, the 27-year-old Pimblett is currently three fights unbeaten in his UFC run so far and is now set to fight Jared Gordon in the co-main event of UFC 282 on December 11th in Las Vegas.