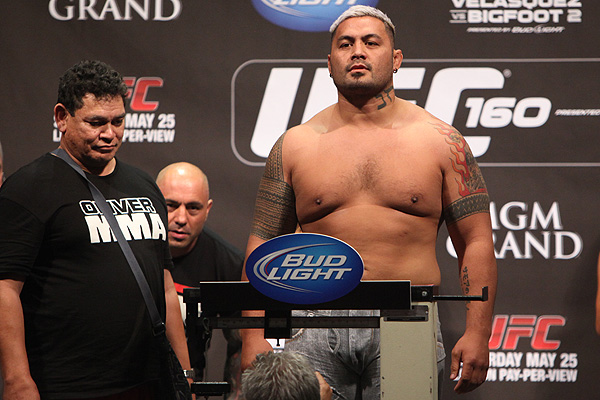 2.) Lack of preparation time:
As mentioned in the previous page, Hunt is making an incredibly fast turnaround to face Werdum. He hasn't had the time to have a proper training camp to spar and devise the best strategy to defeat the improved Werdum, who has looked nothing less than flawless since returning to the UFC.
While that may not matter as much for Hunt, who tends to throw strategy out the window and swing for the fences with his devastating knockout power, the more time a fighter has to prepare for an elite challenge like Werdum, the better.
Werdum, on the other hand, has had a ton of time to train for Velasquez, and it's not really on trial that Velasquez is the far more dynamic (and conditioned) fighter. This could put Hunt in another sticky situation at UFC 180.